10 Reasons Why Every Sales Team Needs Email Tracking Software
Tracking your emails as a company professional can help you remain on top of hot prospects and essential clients.It provides the best way to engage and prioritize clients and eventually converting them.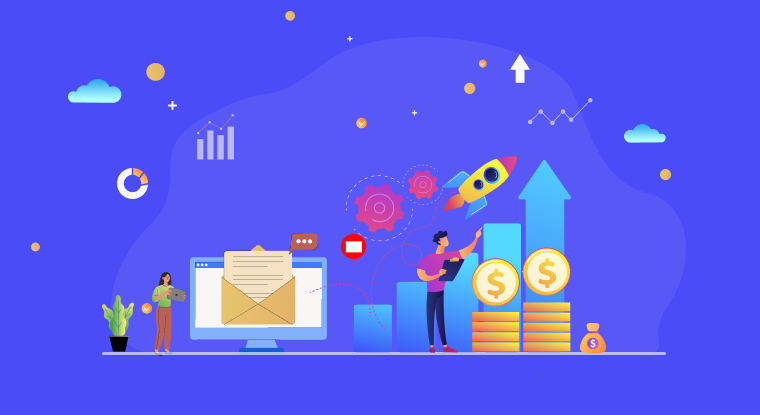 Email is the oldest of digital outreach techniques, but continues to remain relevant even in the age of social media. As a matter of fact, in terms of ROI, there is nothing quite close to email marketing. That is the reason why sales teams around the world consider it a very important tool in their marketing arsenal. That being stated emailing becomes truly effective when backed by email tracking software that gives it a strategic edge.
Important Reasons for Sales Team to Use Email Tracking Software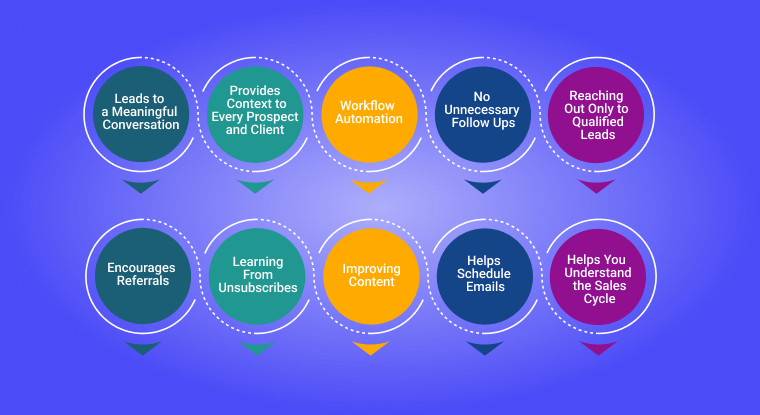 1. Leads to a Meaningful Conversation
The analytics provided by email tracking tool like OpenedorNot empower a sales team to have a focused and meaningful conversation. No longer do they have to rely on spray and pray tactics that only end up antagonizing the prospects and clients.
The OpenedorNot tool provides one with enough insights to approach only those recipients of one's marketing emails, who have clearly evinced interest in its content. So, whether they agree to opt into your mail, get added to a subscriber list, or buy your products or services, you know that you are making the right kind of meaningful conversation with the right individuals.
If, for instance, you notice that a prospect has opened an email and even gone ahead and clicked the attached links, you know that the time is just right to follow things up with that client. You know you can do that because the chances of a top-of-the-mind recall are pretty high. The fact that you know exactly how well engaged your prospect is with your brand, will provide you with enough cues to optimize your follow-up conversation.
2. Provides Context to Every Prospect and Client
Email tracker software arms you with precise knowledge about your past history of conversation with the prospects and clients in question. That gives you more than a fair bit of idea about your prospect's mentality. You can, for instance, gauge the time at which your prospect is most inclined to open an email. You can also obtain a fair insight into the kind of subject lines that you should be using.
You may even form an idea of the socio-economic profile of the recipient, which will help you in understanding what is the ideal time frame in which such a prospect would be fully primed in terms of their interest in your product or service. This will go a long way in helping you craft near-perfect emails that help you efficiently achieve the desired goals.
3. Workflow Automation
Email marketing works best when it is automated with the help of a top-class email tracker software. Every business organization would like to implement an efficient marketing or sales process to augment their sales. Setting up an automated email tracker is a significant step in that direction. It is going to help you put in place automation systems based on relevant triggers built in the shape of things like email opened and links clicked.No business which is serious about achieving superior growth can hope to do so without implementing workflow automation. This helps a business achieve scale quickly and expand both market and profitability.
4. No Unnecessary Follow Ups
When you use an email tracker tool, you are totally aware of the delivery status and don't need to follow up about it. Knowing when exactly to follow up, is the essence of successful email marketing. If email marketing failed in the past it is precisely on account of the fact that one wouldn't know whom to follow and when to follow them.
The advent of email tracking tools has changed all that and today email marketing is one of the most successful marketing outreach tools available to a business person. Unlike social media communication and advertising, where one reaches out to unknown people, hoping that some of them would turn out to be prospects, in the case of email marketing you are in touch with definite prospects.
Email tracking tools have ensured that marketing emails no longer invariably head to the spam folder but are actually read and more often than not acted upon. That. has transformed the very process of email marketing. Today, no successful business organization can think of not including email marketing as an integral part of their outreach campaign.
5. Reaching Out Only to Qualified Leads
An email trackers empowers you to spend your time optimally, reaching out to only the hot prospects. Email marketing does not become successful without planning or by chance. The new-age email tracking tools require you to assiduously build mailing lists of high quality. This ensures that no one who did not want to receive communication from you is on the list. Deploying email tracker tools ensures that whoever receives your email is willing to open them.
With a mailing list like that there is no chance of your emails being marked as spam. This ensures that your engagement with the recipients of your emails is fruitful. Add to this the fact that the analytics provided by your email tracking software lets you obtain a very fair idea about when exactly to send the right kind of follow-up email. This significantly enhances the chances of closing a sale. By totally eliminating random and unplanned emailing, this software ensures that one obtains stellar ROI from one's email efforts.
6. Encourages Referrals
People on one's vetted email list can be a great source of referrals, as they have the ability to forward your emails within their circles of friends, colleagues, and acquaintances. This will happen when you provide useful content to your target audience on a regular basis. If you do this long enough on an organic basis your prospects will have no hesitation whatsoever in sharing that with others like them.
That will not only grow your subscriber base substantially but also enhance your sales. The chances of this strategy working are extremely high because you are in communication with people who are already well disposed towards you and your brand. Furthermore, the analytics that you can obtain with the help of your email tracker tool will allow you to address the concerns of your prospects and clients with a fair bit of your accuracy. Additionally, the ability to create cutting-edge content with the help of all the tools that modern technology provides makes it possible for us to provide our prospects with tremendous value.
We will be able to nurture them in a manner that they become all long-term loyalists. About all, they will become the long-term votaries and advocates of our products. There cannot be a more effective way of growing one's business exponentially and that too without spending too much.
7. Learning From Unsubscribes
A rise in the number of unsubscribes, obtained with the help of an email tracking system can help you take remedial action. If the number of unsubscribes is very high, then one is obviously targeting the wrong people. People who carry out email marketing without using a tracker software, would not have a clue about who all don't want to receive their emails and would keep on sending large numbers of emails to people who have no intention of responding to them.
One can get pretty good about profile prospects who are most likely to unsubscribe If one is using an email tracking provider. This will make one better and better at refining one's email list. The better the email marketing list, the higher will be the chances of finding success with one's prospects. The biggest advantage of getting a handle on one's unsubscribes is the fact that it makes us better at market segmentation, which is the very essence of successful marketing.
8. Improving Content
The metrics provided by a mail tracker can help one improve one's content. From using the kind of subject lines that get you a maximum response to honing your content to deliver maximum value to your prospects and clients, there is a lot that email software provided analytics can help you with.
There's so much that you can do with content these days, what with graphics, screen capture, and audio-visual components forming an integral part of one's content offering to clients. Other things that you can do is to send newsletters and ebooks that keep your prospects abreast with things that are of interest to them.
Every tweak, change, alteration, addition, and modification that you subject your content to can be put to the test thanks to the email tracker. You will know by way of the increase or otherwise in opens and clicks, whether your content is seeing any enhanced traction. Once you have hit upon the winning formula in terms of your content, you will not only see greater engagement on the part of your existing prospects, but also a great increase in the number of referrals.
9. Helps Schedule Emails
An email teacher software can help a business schedule its emails in an optimal manner. The past analytics provided by an email tracker provides you with a precise idea about when is the right time to schedule the sending of your emails. Apart from, what time of the day one's prospects prefer to receive their emails, there's also the fact that businesses operating globally, may need to schedule their emails, in accordance with the different time zones over which the emails need to be sent.
Timing is always of the essence when it comes to email marketing. The same prospects may react in entirely different ways to the same email coming into their email box. Your analytics also help you decide the timing of your follow-up emails and thereby considerably enhance the chances of a positive response.
10. Helps You Understand the Sales Cycle
An email tracking for Gmail empowers the sales manager to know where exactly the prospect is in the sales cycle. You may start out with building a prospects list and getting to know which ones are likely to turn into leads. The ones that do, need to be nurtured by sending them content that serves their interest in the best manner. In the meantime, your email tracking continues to provide you with data about valuable metrics that help you understand where your prospect stands at a given moment in the sales cycle. Once you are sure that they are primed enough to be converted to customers, you can make your definitive approach.
Conclusion
That email marketing is very successful is borne out by this quote by Neil Patel, "on average, email marketing has the highest overall ROI in comparison to other marketing techniques.". This tweet lets you understand how pervasive email tracking truly is-" How the Australian election has invaded your inbox with email tracking tools".
There was a time when email marketing had fallen out of favor because there was no method to it. However, the introduction of cutting-edge email tracking changed the name of the game, and focused and targeted emailing to a receptive target audience became a primary tool in the arsenal of any savvy marketing manager.
Living in an age of technology as we are, it is absolutely imperative that our communication is bang on target, each and every time when it comes to marketing outreach. This is something that email marketing achieves way more efficiently and efficaciously than social media outreach and online advertising. Any company that wants to be on top of its online marketing game has to leverage tracking.
Why OpenedorNot?
#1
Email Tracking for Gmail
#2
Unlimited & Free Email Tracking Tool
#3
Real-Time Notification System
#5
Daily Report Generation
#6
Advanced Tracking System
#8
Full-Fledged Tracking System
#9
Unbelievable pricing - the lowest you will ever find
#10
Everything your business needs - 50 apps, 24/5 support and 99.95% uptime
Join the SaaS Revolution
All-in-One Suite of 50 apps

Unbelievable pricing - ₹999/user

24/5 Chat, Phone and Email Support