How Email Tracking Works and What Benefits Email Tracking?
This articles breifs you about how email tracking works and the benefits of email tracking with OpenedOrNot free email tracking chrome extension.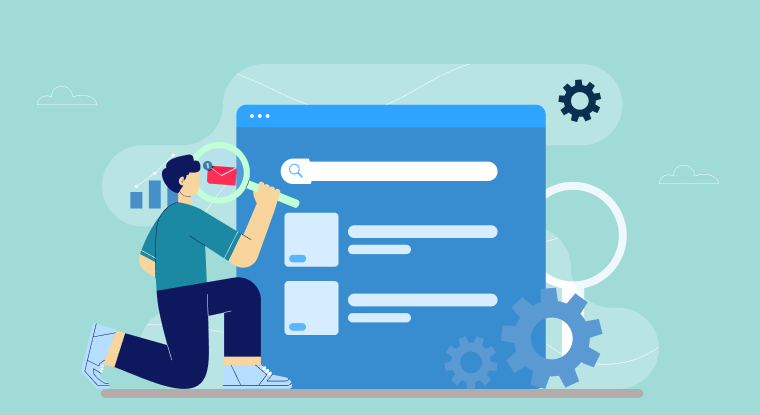 Have you ever been concerned about whether your emails were being read? What time did your recipients open them, where did they open them, and what devices did they use? This blog looks at how these technologies work and what is the best Gmail tracking tool.
""It is hard to check five email inboxes, three voice mail systems, or five blogs that you are tracking"" – David Rose
How Does Email Tracking Work?
Email tracking is a technique for tracking data from emails delivered to the intended recipient to make better business decisions. Opens, times and dates, locations and IP addresses, and even which device was used to open the email are all recorded by most tracking systems. It also notes whether or not the email's links and attachments were clicked on.
Why Are Emails Tracked?
Marketers and salespeople use email open tracking pixels extensively, and practically all marketing emails that arrive in your inbox are likely being tracked somehow. Open data tracking can be beneficial for a variety of reasons, including: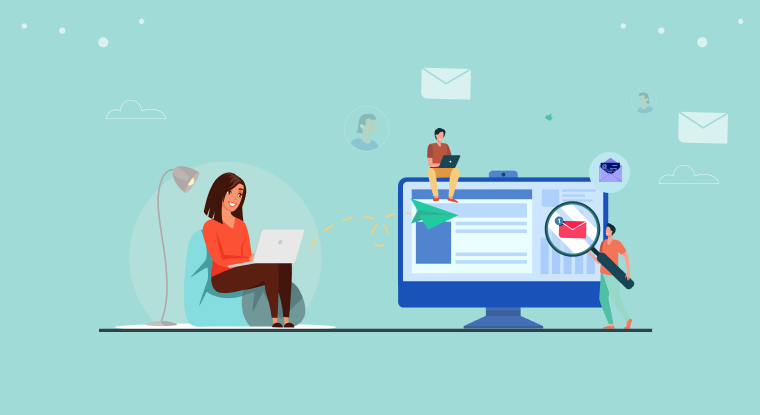 Enhance email marketing content – A software for Gmail to track emails can show you which subject lines get the most attention and which content gets the most engagement. These statistics will reveal what your subscribers want to hear more about, what areas you should concentrate on, and how you may better categorize your list beyond buyer personas and demographics. You'll get better at creating hyper-relevant emails that resonate with your audience over time.

Marketing and sales alignment – When marketing and sales teams are properly aligned, information and data flow are expedited. This is critical for organizations since data is what propels them forward. Marketers may better grasp subscribers' demands and pain points if they know which kind of content they are interested in and communicate this information to the sales team.

Improve relationships – At the end of the day, marketers maintain track of emails to improve relationships with their audience. Knowing what they enjoy the most, what values they hold dear, how often they prefer to hear from you, and when they prefer to read your emails are all efforts to understand them better. When you and your readers build trust, you win their loyalty, and they are more likely to engage with your brand.
How Does Email Open Tracking Work?
An email can be tracked in three ways:
Examine your receipts (through email software such as Microsoft Outlook and Gmail)
Trackable Links
Image pixels (tracked images embedded into an email message) (tracked links inserted into email content)
Examine Receipts
Read receipts are an opt-in feature present in Microsoft Outlook and a few other email clients that allow you to see if an email has been opened. The recipient must either allow gmail read receipt in their settings or authorize the sending of a receipt to receive a notification.
This is a more intrusive notification system that only functions when sent from and received by the same email client (if you send to a Gmail address, it will ignore this request). The notification could wind up in a black hole if you don't know what email client the receiver is using.
As a result, it is rarely utilized as a tracking method and is unreliable. On the bright side, if you do get an email receipt notification, it's because the recipient specifically requested it.
Image Notifications or Pixels
Web beacon trafficking is one of the most frequent methods for tracking email openings. Small images (also known as tracking pixels) are loaded from a tracking server with a coded filename.
When you open an email, the image is downloaded from the server and counts as a view or an 'open.' Most email tracking providers compute open email rates this way.
Although this is the most accurate tracking method, it is not perfect. Many email programs, including Microsoft Outlook, Apple Mail on your iPhone, and Gmail, don't always load photos when you view an email.
Photos are not always downloaded automatically; instead, the receiver is offered the choice to download images after the email has been opened. In such circumstances, the recipient can still view the contents of the email without it being marked as open.
You may experience underreported-opens if you send a significant volume of emails to a spam bin or are an unidentified sender. email Sticking to email best practices, avoiding spam tactics, and convincing subscribers and recipients to move your emails to their inboxes or add your email address to their contact book will help you establish yourself as a trustworthy sender and will help you reduce this. The number of untracked email opens varies by the audience, but it is commonly estimated to be between 18 and 35%.
Link Tracking
Finally, you can track emails by including link tracking in your emails to content stored in a cloud-based content repository. This method will offer you email click rates, another important indicator in email tracking.
You can observe when and what users click on by mail tracking for Gmail encodes your links. Not every trackable link is the same. Tracking software can provide various information, ranging from the number of clicks to real engagement with the links.
Conclusion
Despite the possibility of inaccuracy from email tracking pixels, email open rates remains a very useful measure for marketers to track. While we can't be certain if our open rates are purposely inflated or suppressed, we can observe trends in increases or declines and changes from email to email. These insights can help us make decisions, and test hypotheses about what kind of subject lines, content, and send timings are most effective for our target audience.
Emails can now be tracked using an email tracker like OpenedOrNot to ensure that recipients receive and act on them. With a customizable subscription plan, it is the best Gmail tracking tool. Go to the next level with our apps!
Why OpenedorNot?
#1
Email Tracking for Gmail
#2
Unlimited & Free Email Tracking Tool
#3
Real-Time Notification System
#5
Daily Report Generation
#6
Advanced Tracking System
#8
Full-Fledged Tracking System
#9
Unbelievable pricing - the lowest you will ever find
#10
Everything your business needs - 50 apps, 24/5 support and 99.95% uptime
Join the SaaS Revolution
All-in-One Suite of 50 apps

Unbelievable pricing - ₹999/user

24/5 Chat, Phone and Email Support