9 Amazing Benefits of Using Robust Email Tracking System
Many organizations still don't track their email campaigns. They think that sending an email is all they need to do. But that's not right. Here, we highlight some amazing benefits of using an email tracking system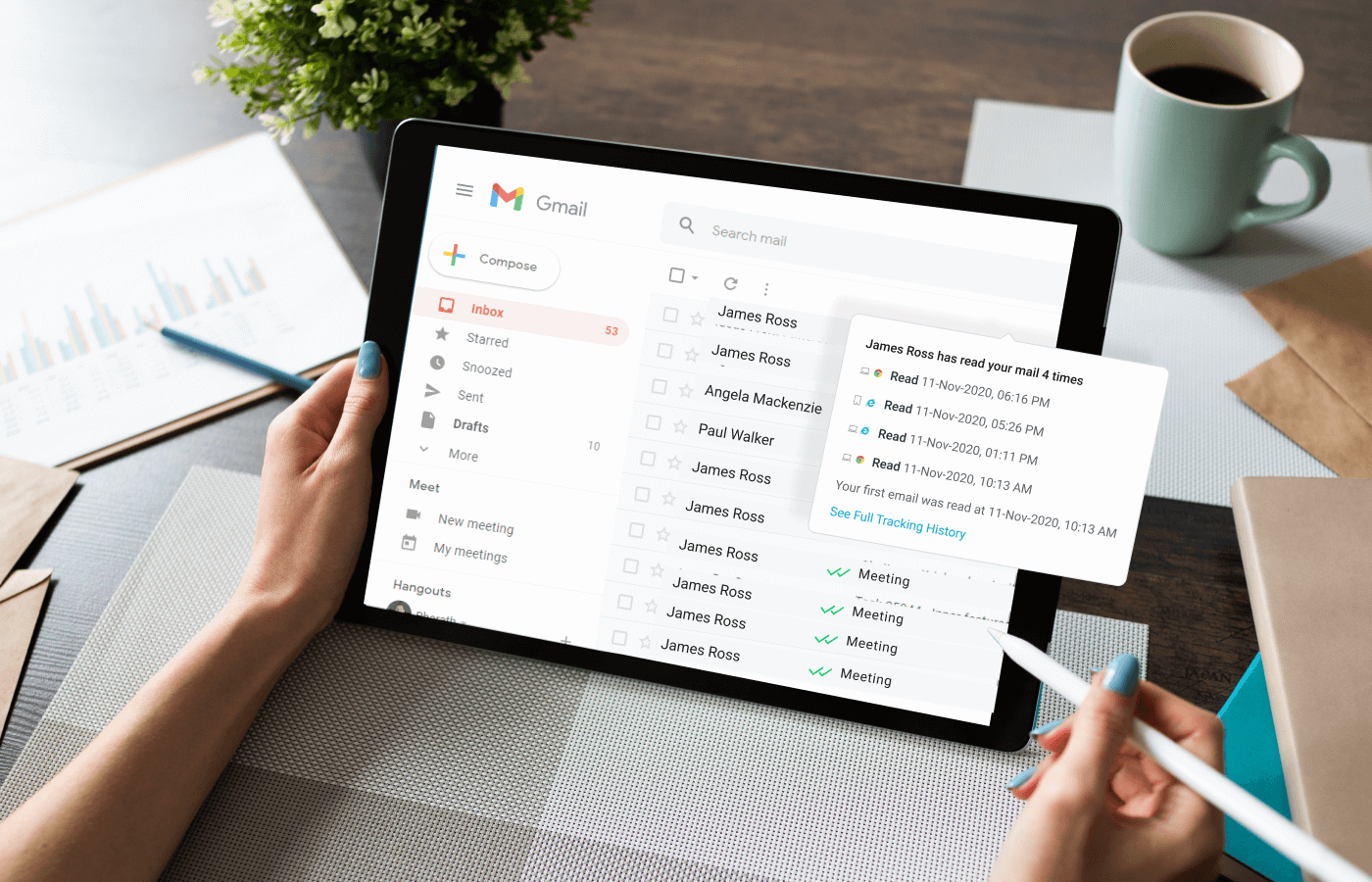 If you're looking to expand your current business or are brand-new to the enterprise world, there are a whole range of concepts you'll need to master. One of such is email tracking. Here are a few benefits of using an email tracking system.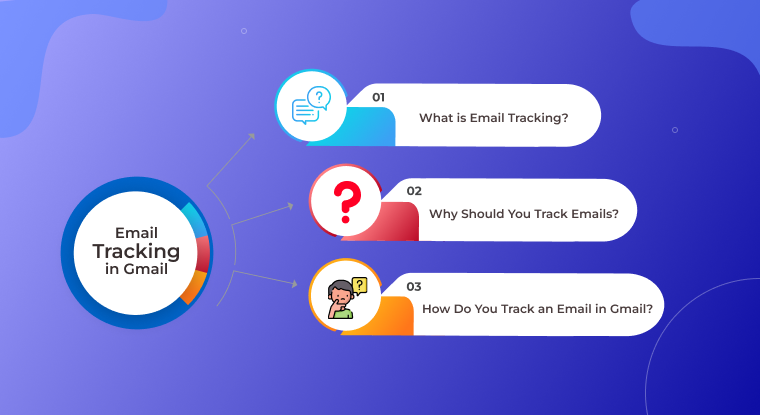 With the advent of new technologies almost every other year in today's information age, most of what was termed as 'vital' a couple of decades back has become redundant or automated. Emails may have been around for a long time now, but they remain relevant unlike a few other processes/mediums. While it is still a significant mode of communication, the need is significantly greater now to use it cleverly & create personalized content if you want to elicit a response.
"" We are surrounded by valuable data that we either didn't know existed or were simply unable to obtain. Information that could greatly benefit our businesses and accelerate overall sales. ""Founder of HARO, Peter Shankman, believes that the majority of people in the world are still doing email marketing incredibly poorly.
To aid with this, companies of all sizes are turning to a wide variety of sales acceleration software for data collection and analysis. This is where a solid email tracking system comes in handy. However, it is one of the most useful and often overlooked applications. An email tracking system is a truly invaluable resource that can be used in business to understand better how your emails are being used and received.
What is Email Tracking?
Email tracking is tracking sent emails and using that data to inform business decisions. Most email tracking tools capture data on open rates, times, locations, and click-throughs on links and attachments.
How Does An Email Tracking System Work?
One of the best things about an email tracking system is that it can be used with existing email operations. It utilizes a fascinating process in which information is distributed and collected through in-place techniques with the addition of various bits of computer code.

An email tracking system typically uses an image pixel embedded within the email. When your lead opens the email, this pixel is invoked immediately, giving you alerts about when it was opened, from which device it was viewed, how many times your prospect opened your email, etc. Also, you can track metrics like delivery, click & bounce rates instantaneously. This means that you now have real-time insights into what happened to your email, which guides you about the next best steps. Eliminating the 'mean follow-up approach helps create a standout multi-step process to get that coveted response.
Benefits of using a Robust Email Tracking System

Many organizations still don't track their email campaigns. They think that sending an email is all they need to do. But that's not right. Let's highlight some of the benefits of using an email tracking system.
1. Stay on Track with Your Emails
With an email tracking system, you wait until you see a notification that informs you a prospective customer has opened and read your message. This helps you stay front of mind, which can help increase sales and referrals.
2. Provides Unique Insight
Let's face it; writing emails can be daunting and frustrating. It's easy to struggle with how to begin or what to say to fill in that white space. With an email tracking system, you have data around your emails, and when you can see a clear connection between specific emails getting replies or not getting responses, you can make changes that will impact.
3. Send More Impactful Follow-Ups
One of the benefits of using an email tracking system is that it allows you to send the proper follow-up to your prospect so that you increase the chance of a conversion. Without knowing if a reader opened your email, clicked on any links, or sent it directly to Trash, it's harder for marketers and salespeople to create an engaging follow-up message that fuels online chat.

On the other hand, an email tracking system clarifies how interested each recipient was in an email. With the help of these tools, you can create different follow-up sequences.
Using an email tracking system helps marketing and sales managers find the right timing for a follow-up. If you answer prospects as soon as they read your email, the negotiation process will move faster down the sales funnel.
4. Schedule Emails to Sent at Right Time
An email tracking system also lets you schedule emails sent at a specific time. Through trial and failure, marketers realized that sending time is crucial for a campaign's success. Depending on the type of emails you are sending, some time slots fit better than others.

Using an email tracking system allows marketers to test this data and find the sending time that works better for their audience. Also, tracking tools allow scheduling response messages depending on when a reader opens a letter, giving teams complete control of email marketing timing.
5. Stimulates Conversation
This has to be the ultimate goal while sending an email. Now, adopting an email tracking system isn't a guarantee for a conversation (nothing can be!). But it will equip you to try & engage intelligently.
For example, if you see that a prospect has opened your email & clicked on the links you attached, that would be your cue to make a relevant follow-up because you're still on the top of their mind. Even with the follow-ups, the fact that you get to know the amount of engagement on them will help you modify the content accordingly.
6. Provides Context
Implementing an email tracking system will give you a detailed activity history with every prospect. This can give you a sneak peek into the lead's mentality. Email tracking provides valuable insight into your email interactions with contacts, networks, customers, or prospects. You can use this insight to strengthen your outreach by catering to their specific relationship with you.
If you see that a contact has opened your email multiple times in one day, you can follow up while you're top-of-mind.
If you included links or attachments in an email before a meeting, you can see if your contact has viewed them.
If you sent a follow-up email, you can determine if the recipient reviews what you sent.
This will go a long way in finding that one point that will pique their interest. Understanding & using these will help you create better emails, which are more likely to get you the desired outcome.
7. Create Automated Workflows
If you're planning to set up a comprehensive marketing/sales process, tracking emails can prove to be a solid base on which you can build. An advanced email tracking system lets you create automation based on triggers (like an email opened or a link clicked).

This provides you with the creative power of defining a leadership journey. For example – you can choose to send predefined yet personalized follow-up content as soon as a link is clicked. Or wait for a specific amount of time after an email is opened before sending out the next one. In all such cases, the dream starts with a simple step - tracking emails.
The details provided by an email tracking system can make a massive difference. This, in turn, creates an enormous difference in the way your marketing & sales teams think. Their operation also takes a favour because they are armed with data. They are no more sending blind emails and hoping for the best.
8. Saves Time
An email tracking system lets you see whether your first email was interesting enough for your recipient to open. Email tracking saves time for the sales rep and the email recipient by preventing unnecessary follow-up emails.

No one wants to get multiple follow-up emails when they haven't opened the first one. If they haven't opened the first, they're unlikely to open future follow-up emails, so you can and should stop there.
Similarly, if you notice a contact clicking on the links you sent and viewing a cover letter or a proposal you attached, you know that you're currently at the top of their minds. Reaching out to them at that point, when they're thinking about your proposal, makes that conversation much more relevant and timely.
9. Marketing and Sales
The information obtained through an email tracking system can benefit marketing and sales purposes. Email trackers also reveal how much time a recipient spends reading a particular email. You can use this insight to improve the relevancy of your content. Research shows that relevant emails generate 18 times more revenue than broadcast emails.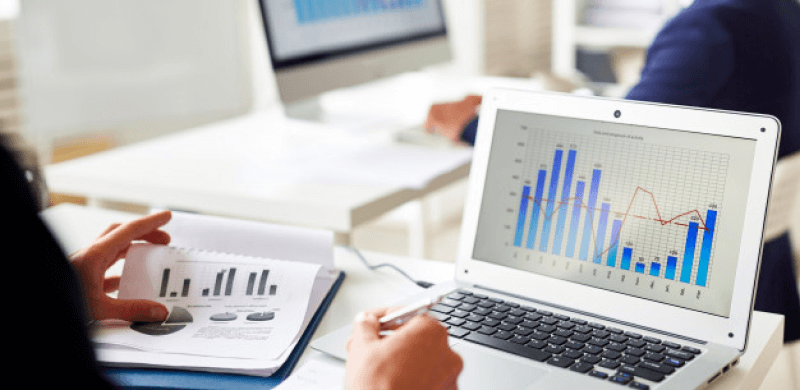 Let's say your prospective customers are not spending a lot of time on emails that contain text-based product information but are more interested in emails that showcase your items through videos and attractive images.
Knowing their preferences, you can create an automated campaign with the potential customers' expectations and send follow-up emails to bring home the sale.
Conclusion
As with most things, people and businesses tend to get comfortable with what works. This creates a stable business system but stagnation and limits growth. New technology is being developed every day to change how business is done and sales are made. The traditional form of emailing has its benefits, but the system is underutilized. A new email tracking system takes full advantage of the currently available data within email delivery. Emailing processes have drastically changed over the last 20 years. Companies are now leveraging email tracking systems to empower salespeople with critical insight to send email messages to potential buyers at the right time to get more responses and win more business.
Like Kath Pay, Head Consultant at Holistic Email Marketing, said, ""Every email is a customer survey of your target market; by testing, they vote on what resonates best with them.""
Looking for an email tracking system? You can track emails with ease using OpenedOrNot. With it, you can analyze the best time to send emails and get real-time alerts for every activity on your email.
Why OpenedorNot?
#1
Email Tracking for Gmail
#2
Unlimited & Free Email Tracking Tool
#3
Real-Time Notification System
#5
Daily Report Generation
#6
Advanced Tracking System
#8
Full-Fledged Tracking System
#9
Unbelievable pricing - the lowest you will ever find
#10
Everything your business needs - 50 apps, 24/5 support and 99.95% uptime
Join the SaaS Revolution
All-in-One Suite of 50 apps

Unbelievable pricing - ₹999/user

24/5 Chat, Phone and Email Support