The Evolution of Email Tracking
The evolution of email tracking helps you understand the concept of email tracking and how it can be useful for your business.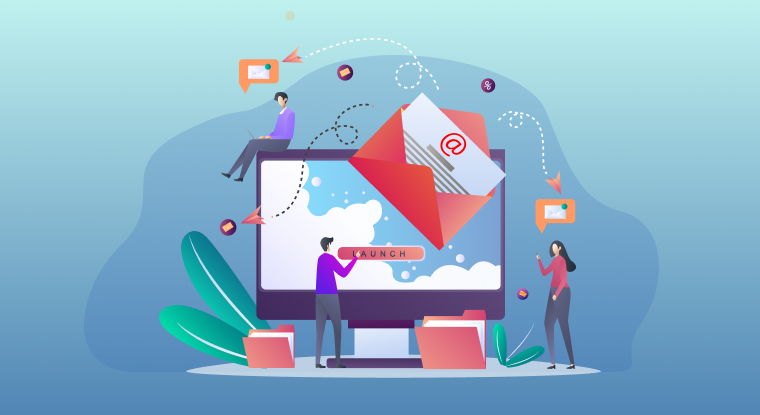 Email tracking has been around for a while. We have had MailChimp and Constant Contact provide us statistics about things like open and click rates for the longest time. However, email tracking has evolved considerably in the last few years, with cutting-edge software for tracking emails like OpenedOrNot providing far more information than was available previously.
As Karl Pearson says, "That which is measured improves."
Email tracking has always been a must for online marketers, and the improvements in its implementation make it even more helpful. This has meant that email marketing has become much more focused and targeted than it ever was in the past. Even though social media marketing and SEO have become a massive part of online marketing, emailing continues to be one of the pillars of online marketing, thanks to how email tracking has evolved. Email marketing boasts more significant web traffic than pay and social media-driven traffic. Its ROI is the highest out of all the marketing channels. It is easily the consumers' preferred communication channel for messaging: pre-purchase, post-purchase, and transactional messaging.
A large part of the credit for the renewed interest and faith in email tracking has to go to the better ability to track emails available to today's marketers. This has empowered them to mount extensive email campaigns with awe-inspiring results indeed.
What Exactly Does Email Tracking Entail?
Email tracking is an enabling measure that gives an online marketer a precise idea about how successful their outreach has been. It ensures that businesses do their emailing according to a well-thought-out strategy primed to obtain the best possible results. The fact that some great tools help one carry out highly efficient email tracking quite conveniently means that many businesses across scale can benefit from it significantly.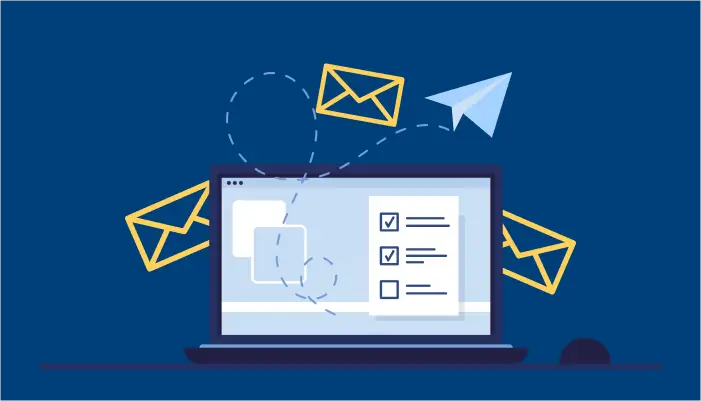 Email marketing is a relatively cheap and user-friendly method of reaching out to one's target audience, which makes it quite a favorite of savvy marketers. It has become increasingly high tech, and cutting edge has dramatically enhanced its appeal, way more than before. That's not all, email tracking tool enables you to find out about your prospects or clients' professional dealings, the finer details about their business, their social media profiles, their past email exchanges with you, and other valuable types of information about them. Email tracking is part of modern marketing automation systems that facilitate precise segmentation, enabling companies to send across very focused email communication. This allows a closer and more personal experience for the recipient, based on relevant engagement leading to a stellar email reputation.
In today's times, the email marketing campaign that one creates is the kind that is wholly clued to the recipients' likes and interests. The only way to do that is to divide the email list into targeted zones. This accrues several benefits like enhanced open rates, more relevant emailing, and lower unsubscribed rates. It would help if you created email marketing campaigns that genuinely connect with each recipient's interest in the modern age. You can do this by dividing your email list into more targeted groups - the Annual Email Optimizer Report by Lyris found numerous benefits of email list segmentation. The Report includes increased open rates, greater email relevance, and lower opt-out or unsubscribe rates.
How Email Tracking Has Changed?
Over the years, email tracking has evolved into a precision tool that lets businesses be on top of their digital marketing efforts. By allowing an email marketer knows precisely when their emails are opened, how many people have clicked on the links, and the number of attachments that have been viewed, email tracking empowers them to refine their strategy as they go along. This invariably achieves excellent results. Let us see how.
New Age Email Tracking Software Empowers Businesses
The new-age email tracking software empowers a business to zero in on the precise moment a prospect accessed their mail, the person who did that, and the exact page or pages they viewed. This accurate tracking of opportunity and customer behavior patterns concerning one's email campaign lets a business fine-tune and hone it to near perfection.
One of the significant achievements of email tracking is providing one with an understanding of open rates. Open rates help you deal with issues like the quality of your email lists, the recipient's behavior patterns, and the campaign's real success. This helps create a very efficient marketing funnel that provides a constant supply of high-quality leads with a very healthy conversion rate.
That businesses take email tracking very seriously is borne out by the fact that there is a large number of tweets about this. Take this one from Barcelona, for example- Free, unlimited email tracking for Gmail, Google Workspace, iOS & Android. Email tracking is something that professionals can't do without, as evidenced by this tweet - ""How would a venture capitalist and two core founders of a massive online brand like @AppSumo build their email list from scratch - with a $0 budget? We flirted with them for 20-minutes this week and squeezed their good bits.
There Are Many Things That a New Age Email Tracking Software Will Do
A new-age email tracking software does way more than finding out if an email has been opened. Email tracking empowers one to determine the exact time to get in touch with one's prospects again. That apart, it lets an email marketer determine the success of their messaging by measuring the number of times an email has been opened, its link clicked, and its attachment viewed. It also provides one with the best insight for things like subject lines and the best time to email someone. It allows one to micro-manage one's emailing most efficiently.
Benefits of New Age Email Marketing
Several benefits accrue to a business that uses new-age email tracking software. Let's look at what these might be.
1. Tells You How Far a Prospect Who Opened the Email Has Progressed on the Path to Buying the Product or Service in Question
If the person in question doesn't take any action to show interest in your offerings, you know that you have to do more to convince them. Maybe you need to tweak the features or reduce the price. Perhaps you need to offer a freebie along with the product.
2. Tells You Why the Prospect Clicked and What They Did After That
Email tracking can help you discern behavior patterns and trends that allow a marketer to calibrate their outreach strategy to prompt optimal action by the prospect. If, for instance, your email tracking software shows you the emails sent in the first week of the month to obtain the best call-to-action from your options, you should shoot out the majority of your emails in that period.
3. Helps You Determine the Exact Role Emailing Played in the Context of One's Marketing Funnel
One's marketing funnels get leads from social media marketing and one's blog and other forms of content, apart from emails. A good email marketing software lets one understand how significant the contribution of one's email campaign has to the overall marketing funnel. It allows one to make the proper modifications to one's email strategy if the results are not up to expectations.
4. Helps You Place Prospects in the Sales Cycle
Email tracking software lets you know where precisely a prospect is in the sales cycle, thereby letting you fine-tune your messaging. It also gives you a handle on the best time to establish contact with one's prospects.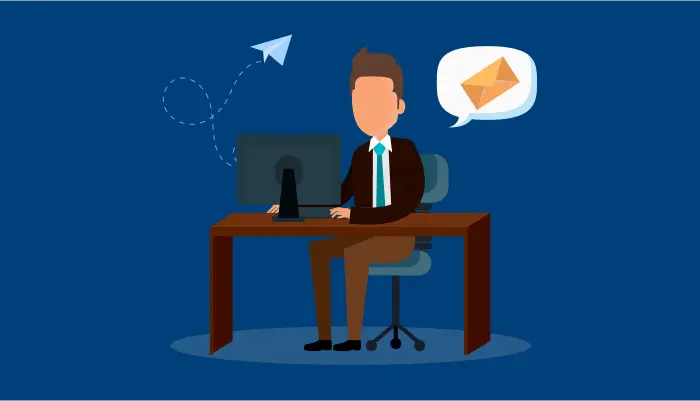 5. Helps You Categorise Your Prospects
Email tracking software helps you slot your prospects according to their readiness to take affirmative action about your offerings. You can go ahead and tag your lists of opportunities according to the order of priority.
6. Helps Refine Emailing List
Metrics like the hard bounce rate let you know which emails are bouncing for technical reasons, thereby allowing you to refine your mailing list. This is of great help in increasing the effectiveness and efficiency of an emailing program.
7. Helps You Customise Your Emailing
Email marketing needs to be planned every bit as is one's social media outreach. It has to be able to connect with the recipient, and this is something that the deployment of email marketing tools empowers one to do very well.
8. Engage Your Audience's Attention More Effectively
The key to engaging with one's audience more effectively lies in knowing whom to contact when to contact and how to contact. The analytics available on modern email tracking software give one an exact idea about how to accomplish that. Given that email marketing is way cheaper than any other kind of marketing outreach, this ability of email tracking to enable and facilitate that outreach is a precious one.
Conclusion
The latest email tracking tools provide one with the money to turn email marketing into a highly potent outreach tool that can be leveraged by any business regardless of scale and size.
There are several lessons that email tracking teaches to a savvy marketer. Again, for gauging campaign success, one may have to look at link clicks and website traffic.
All of this points to the fact that email marketing has come a long way, mainly to the keen insights provided by new-age email tracking methods. The OpenedOrNot tool, for example, can be downloaded for free and lets you quickly know if the email has been read by the recipient with gmail read receipt, the number of times they have read it, and the last time that they have read it. any business can leverage the enabling features of email tracking tools to devise and implement a very impactful email marketing campaign. Email tracking, with all its insightful analytics, has brought about a paradigm change in the way email marketing is viewed and deployed.
Why OpenedorNot?
#1
Email Tracking for Gmail
#2
Unlimited & Free Email Tracking Tool
#3
Real-Time Notification System
#5
Daily Report Generation
#6
Advanced Tracking System
#8
Full-Fledged Tracking System
#9
Unbelievable pricing - the lowest you will ever find
#10
Everything your business needs - 50 apps, 24/5 support and 99.95% uptime
Join the SaaS Revolution
All-in-One Suite of 50 apps

Unbelievable pricing - ₹999/user

24/5 Chat, Phone and Email Support