7 Key Tactics the Pros Use While Using Email Tracking Tool
Email marketing continues to be an incredibly important marketing strategy for any kind of business. It however makes sense to get a sense of the tactics that email marketing pros use when deploying email tracking tools. The seven most important tactics that professional deploy to get the most out of email tracking can be used by all businesses to great impact.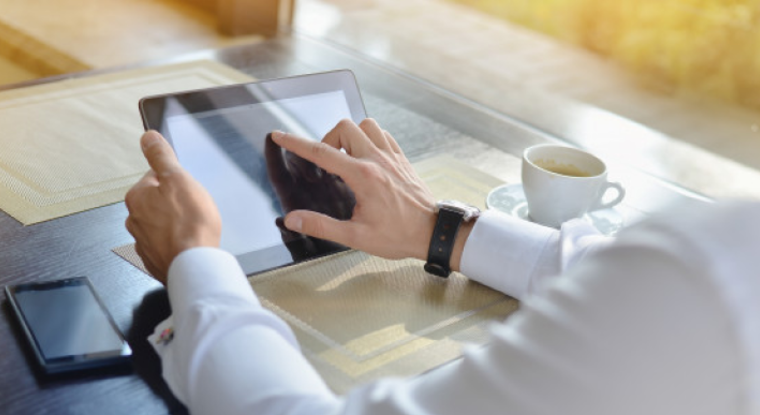 For all those writing the obituary of email marketing, not only is it here to stay, it is finding more and more takers amongst businesses cutting across industries. As Neil Patel says, "But if you think email is dead, you're missing out on the real metrics. The truth? Email marketing is still going strong today and is possibly the best possible strategy for your business." One of the major reasons for this is the help that cutting edge email tracking extensions like OpenedorNot provide in helping businesses can fully leverage the power of email tracking. This tweet summarises the awesome power of emailing- Our e-commerce customers sold nearly 5 million orders and earned over $500 million through @Mailchimp on Black Friday. That's 30% more orders and a 35% increase in revenue this year. Can't wait to see their performance through Cyber Monday!"
The great advantage of emails over other forms of communication is that people read them every day. The trick lies in your emails being among the ones they want to read. That can happen if you already have a fair idea about the prospect's inclination in question concerning your products and services. Emails no longer communicate in a vacuum. These days one engages with people one is acquainted with. If people have opted in to receive our emails, there has to be some reason behind that.
However, it makes sense to understand the tactics that email marketing pros use when deploying email tracking tools. Lets at seven important ones here-
1. Learn to Build Relationships With Your Prospects
Email tracking empowers one to craft relationships with one's prospects. This is what helps one effectively engage with the mind space of the recipients. Building relationships with one's prospects allows you to connect with them on a one to one basis. It is not about focusing on products or selling to a customer once or twice. On the contrary, one wants to build lasting relationships that make loyal customers out of your email marketing prospects.
The analytics that email tracking provides can help you draw up the profiles of your prospects and help you craft an appropriate strategy to approach them.
2. Make Incisive Follow-ups
Email tools help you make intelligent follow-ups with your prospects based on precise analytics. Though email marketing boasts of some of the highest ROIs, the success comes from more than one message.
Learning the art of intelligent follow up is therefore of paramount importance. An email tracking software lets you determine who has opened an email, clicked on a link or downloaded an attachment, allowing you to send the right kind of follow up email to the right type of prospect at the right time.
3. Refine Your Email Lists
By letting you know which ones of your prospects are not engaging with your emails or are not likely to, email tracking tools can refine your emailing list leading to better results. That is of enormous help as a refined and precise database is the very lifeblood of email marketing.
The bane of email marketing has always been that quite a large number of emails that marketers send out end up in the spam folder. That happens on account of wrong targeting. An email tracking tool helps you avoid that pitfall by letting you know which ones of your email addresses are the ones who would be interested in hearing from you. When that happens, you can approach your intended recipients with more confidence by tailoring a message that is just right for them.
With email messaging incorporating modern elements like audio and video content, one can take prospect engagement to the next level. The fact that one has a top rate prospect list to send such messages to, on account of an email marketing tool, makes email marketing one of the most efficient methods of email outreach.
4. Use Location Information to Target Focused Audience
Email tracking tools can help you know the email recipients' IP addresses, allowing you to segment and target people according to their geographical location. This is bound to increase the efficiency of your email tracking tool.
The days of spray and pray email marketing are long gone, thanks to the availability of cutting edge analytics provided by sophisticated email tracking. Nowadays, one can zero in on the precise physical location of one's prospects. That has a tremendously positive impact on how one can connect with one's key target audience by creating a custom message for them. Closing a sale in such a scenario is naturally much better.
5. Avoid Spam Boxes
You have to ensure that your email tracking tool is definitely on ISP safelists. Email service providers like Gmail and Outlook have gotten very good at determining what types of mail should be relegated to the spam folder and which should make it to the inbox.
Also, email tracking software can steer your campaign clear of the spam folder by providing you with the right kind of metrics. Your email address has to send the right signals for an email service to give it the all good sign. This will depend upon several factors.
For instance, if any user shows repeated interest in opening your mail, it is a positive signal vis-a-vis your campaigns. Furthermore, if people reply to your emails, that is taken as a sign that your emails do not constitute spam.
That apart, if people take the initiative of moving your mail out of the junk box into the inbox, that is taken as a positive signal vis-a-vis your email campaign. Other positive signs include your recipients moving your mails into a folder in their inbox or adding your email address to their inbox.
6. Take a Long Term Approach
You won't be able to gauge the impact of an email tracking tool over one campaign. You will need to use it over several to get the hang of things and leverage the means for all it is worth. Every company will have their own email marketing goals, even within their industry. You have to be pretty certain about your email marketing objectives before you commence an email marketing campaign.
Your specific goals have to be informed by your email tracking metrics. For instance, your goal may be to enhance your subscriber list, or it may consist of removing those who don't seem to be interested in engaging with your product or service. It could also enhance the total number of leads generated or perhaps convert your leads to sales.
In any case, you have got to have a coordinated long term strategy to achieve your long term email marketing goals.
7. Use Other Tools that Compliment Email Tracking
The best email tracking tool will fail you if it is not in sync with other sales and marketing tools that you might be using. Leadboxer, a premier email tracking tool, for instance, is compatible with both Gmail and Outlook.
Freshsales, another email tracking tool, can sync with any email service enabling all of one's emails to be synced within the CRM and one's inbox. Another good example is Hubspot Sales which is a sales CRM.
Conclusion
Email tracking has revolutionised the way that savvy marketers approach email marketing. It helps usher in several efficiencies that make a paradigm redefining difference in the impact of email marketing. Firstly it makes it possible to manage teams leveraging email marketing efficiently. Secondly, it allows marketers an enormous amount of time by giving them a fair indication of when to follow up for maximum impact. It provides you with a fair idea about the kind of engagement levels achieved with employees, clients, suppliers, colleagues, etc.
Thirdly, it helps you hone your communication so that your open and click-through rates are very creditable even though you mail on a large scale. Lastly, it saves you from having to follow up with people who are not interested and focus on the ones who have a high likelihood of saying yes to your proposal. We are in the middle of the greatest technological revolution witnessed by humanity, and this is something that is transforming our lives on an unimaginable basis on a very regular basis. This is especially true of the way that we communicate with each other.
A savvy email marketer will be able to cleverly leverage the information provided by cutting edge email tracking tools to reach out in a manner that is most likely to lead to positive results. At the same time, there are other ways of reaching out to prospects, including via social media and advertising, where email scores these days is in its ability to reach out to only those interested. This is a newfound ability of email marketers and is based entirely on the analytics provided by email tracking tools.
Why OpenedorNot?
#1
Email Tracking for Gmail
#2
Unlimited & Free Email Tracking Tool
#3
Real-Time Notification System
#5
Daily Report Generation
#6
Advanced Tracking System
#8
Full-Fledged Tracking System
#9
Unbelievable pricing - the lowest you will ever find
#10
Everything your business needs - 50 apps, 24/5 support and 99.95% uptime
Join the SaaS Revolution
All-in-One Suite of 50 apps

Unbelievable pricing - ₹999/user

24/5 Chat, Phone and Email Support