Why Email Tracking Is Important for Businesses?
Email tracking is important as it can provide businesses with key insights & data which can be used to answer imperative questions regarding business development, lead status, reaching the right recipient etc.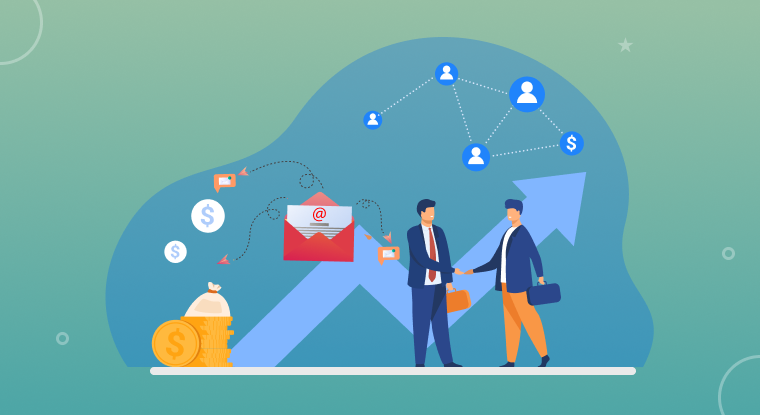 Email Tracking is not a new field, and it isn't going to disappear anytime soon. It's important to know that emails you receive from that big box store or the newsletters you subscribe to are tracked. The importance of Email Tracking is in the data it yields, which can be used to answer questions like the following:
Why Businesses Need Email Tracking?
1. Is This a Hot Lead or Not?
Knowing how to use email tracking is key if you are interested in prospecting for new clients. You can use email tracking tools to know how many of the leads you received from your ads were opened, read, and acted on, which you'll see in links clicked.
By tracking your leads, you'll know what tactics are working, what is not working, and which leads are most likely to make a purchase or respond to your offer.
2. Did You Get My Email?
If you send an email to someone and you're not sure that they received it, you can use your email tracking tool to know if they've seen the email or not. You'll know if the email was opened or not and even if they clicked on the link. Also, you can use a similar function to see if an email was forwarded to someone else.
3. Where Did You Hear About Us?
If you want to know where your leads were found, you can use your tracking system to know that. You'll see which sources are working and which are not. You can use this information to optimize your digital marketing strategy moving forward.
4. Who Do I Contact First?
If you send out an email to a group of people, you can track which recipients opened the email and which recipients clicked on the links. This allows you to prioritize your follow-up with the vital leads who have already shown interest over those who haven't.
5. What Content Works?
You can also use email tracking to determine which content works best for your specific audience. You can use your email tracking extension to track whether a certain lead clicked on a link or not. You can track the number of times a lead has been opened and where the email was opened to understand your audience's content preferences.
6. Did I Say Something Wrong?
If you want to make sure that you did not say anything offensive in your emails, you can use the email tracking feature to see which recipients clicked on the unsubscribe button or if they clicked on the spam button. You can then use this information to make adjustments to your content and ensure that you're sending nothing offensive or spammy.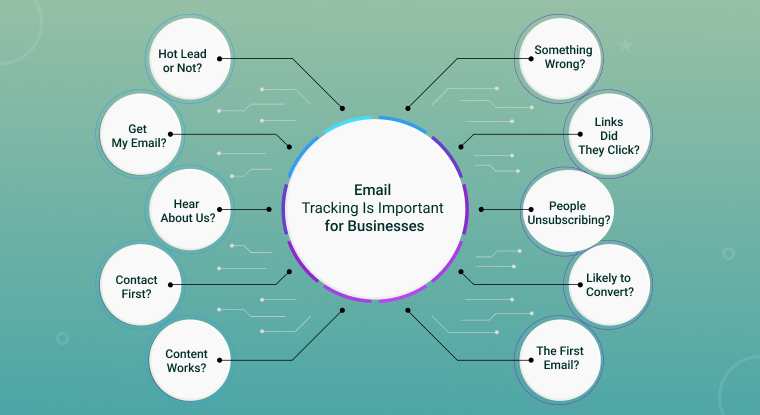 7. Which Links Did They Click?
It is possible with link tracking to track the links within your email to know which links they clicked and which they didn't. You can then use this information to refine your strategy moving forward.
8. Why Are People Unsubscribing?
One of the main reasons for using email tracking services is to know why people aren't opening your emails. If someone is not opening your emails, your content is not relevant to them, or your emails are not interesting. Using email tracking services, you can pinpoint your content that's not working and fix it.
9. Who is Most Likely to Convert?
This is similar to the section above. You can use your email tracking tools to see which leads are most likely to convert. That way, you can prioritize your follow-up and make sure you're contacting the right leads first.
10. What Happens After the First Email?
One of the challenges that many marketers face is knowing what happens after the first email. There is so much competition; you need to ensure that you're doing everything right. Email tracking allows you to see what happens after the first contact. If the lead opened your email and clicked on the links but did not open your following email, you'll know that you need to adjust your strategy.
Conclusion
Email tracking is an amazing and indispensable tool for any business looking to grow through digital marketing. Knowing which leads are opening your emails and which ones are engaging with your content will allow you to adapt your strategies. If you implement it correctly, you'll see a huge improvement in your conversions and overall ROI. As long as you know how to use it, email tracking will be an invaluable resource.
OpenedOrNot offers email tracking for Gmail for free! Our email tracker for Gmail provides data on email activity, including timeline, location, and logging device. You can get real-time notifications of who opened your email and links and read receipts indicator in Inbox and sent folders. We are building the future of business growth, and we'd like you to come with us! Sign up on OpenedOrNot now!
Why OpenedorNot?
#1
Email Tracking for Gmail
#2
Unlimited & Free Email Tracking Tool
#3
Real-Time Notification System
#5
Daily Report Generation
#6
Advanced Tracking System
#8
Full-Fledged Tracking System
#9
Unbelievable pricing - the lowest you will ever find
#10
Everything your business needs - 50 apps, 24/5 support and 99.95% uptime
Join the SaaS Revolution
All-in-One Suite of 50 apps

Unbelievable pricing - ₹999/user

24/5 Chat, Phone and Email Support