How To Authenticate Email Addresses With Email Tracking Solutions?
A refined and authenticated email address database is essential for any email marketing campaign to succeed. There are a large number of sophisticated tracking solutions that help one authenticate one's emailing database. Here we look at the top 10 email tracking solutions that help us do that.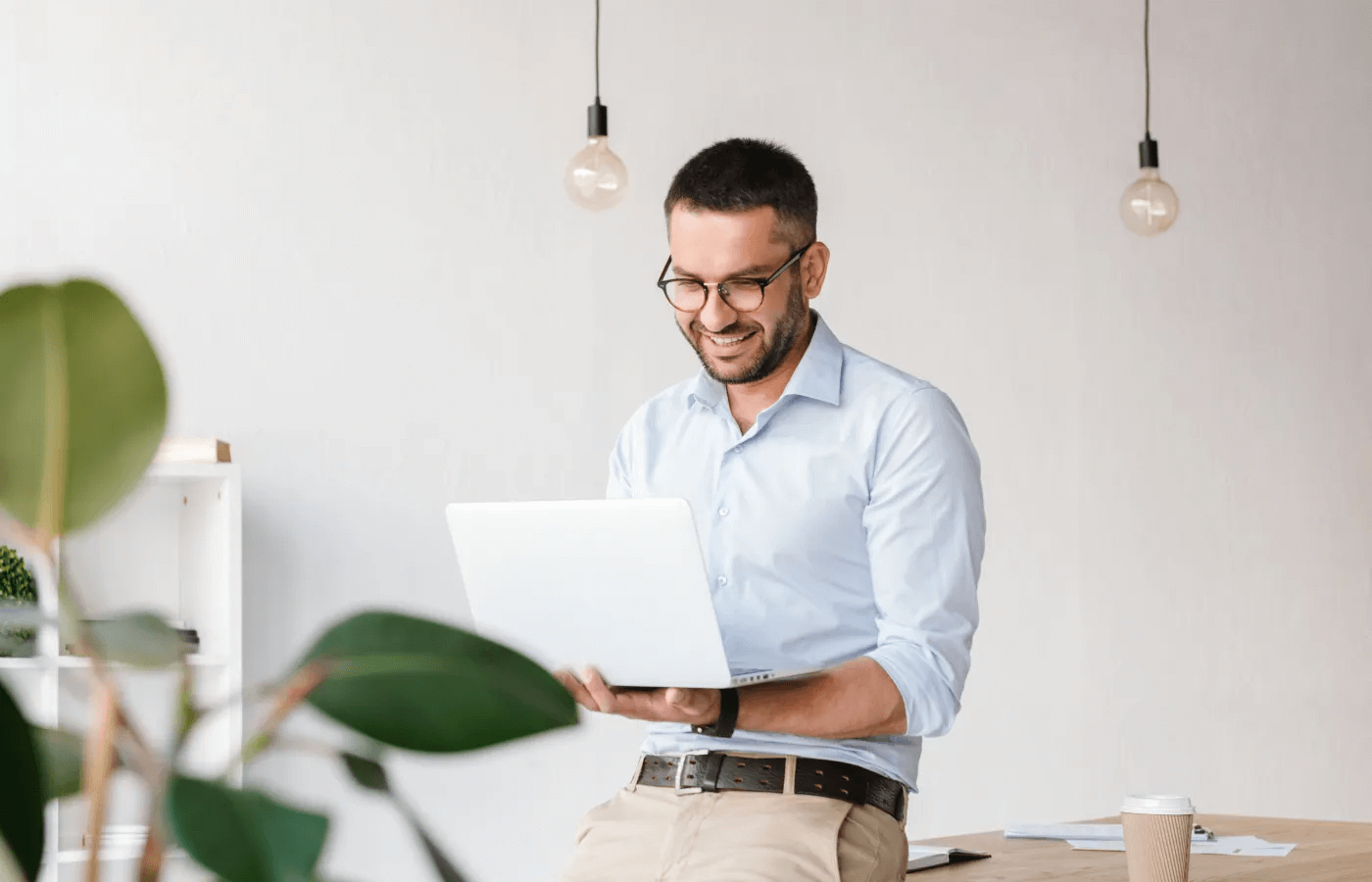 You'll need a refined and validated email address database for every email marketing strategy to work. As Ramsay Leimenstoll says, ""A small list that wants exactly what you're offering is better than a bigger list that isn't committed."" Fortunately, many sophisticated tracking solutions help one authenticate one's emailing database. Let's look at the top 10 email tracking solutions that help us do that.
1. OpendOrNot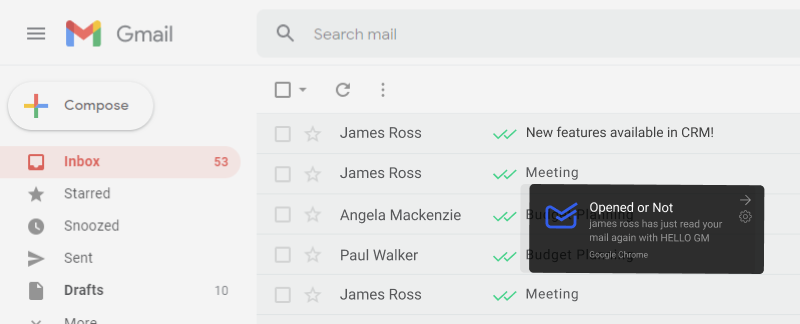 This easy-to-install software is a great way to authenticate your email database. You can do that because it lets you know whether your emails have been delivered or not and whether they have been read. That helps you know which ones of your email addresses should make it to the validated list and form an integral part of future email campaigns.
What is especially good about OpendorNot is that it is primed to help small and medium businesses scale up their email marketing efforts. That being stated, it is just as productive for large-scale enterprises. Its ability to allow enterprises to prune and validate their databases is excellent across scale and industries.
2. Autoklose

This is a very user-friendly email tracking tool compatible with Gmail and Outlook. Its real-time tracking of email prospects regarding the number of opens, clicks, and replies helps authenticate email addresses quite well. It enables you to get a precise idea about which email addresses should make it to your final list of an emailing database. It is compatible with the most used email services, Gmail and Outlook, which means that many businesses, organizations, and individuals can use Autoklose to validate their email databases.
The ability of this email tracking tool to target, engage and grow businesses by helping refine and update email marketing databases is unparalleled. Therefore, it is not surprising that it is easily one of the most sought-after email marketing databases.
Autoklose helps businesses target just the right prospects by selecting verified leads from different industry segments using several powerful filters. This enables a company to send bespoke emails on a large scale, practically automating the sales process. What this eventually does is help you maximize the potential of your business by the better team and campaign management on account of your being able to analyze reports simply by accessing them on your dashboard.
3. ContactMonkey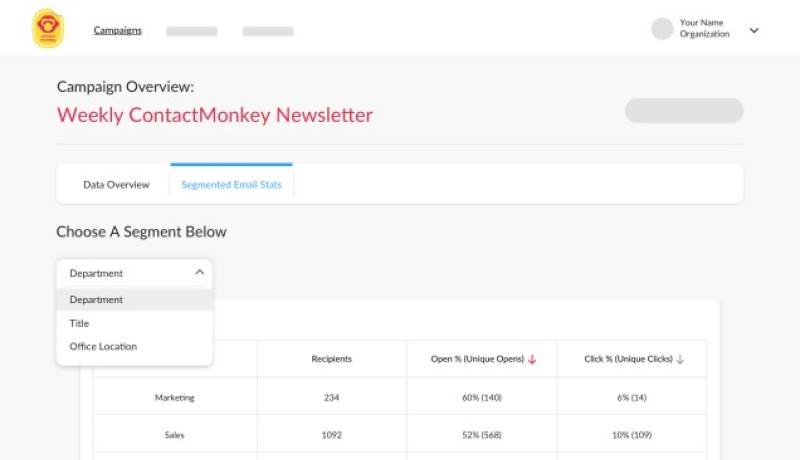 The ContactMonkey plug-in makes it easy to track emails sent via Outlook and obtain critical information about the opened emails. Its email tracking systems help one determine which email addresses should form part of the dedicated marketing email database. They can then send the most impactful HTML emails without even leaving Outlook.
Once the ContactMonkey tracking tool has helped you validate your email database, you can design the most striking and remarkable responsive mails on their template builder. That will help you have a two-way conversation with your internal teams and egg them to grow the business most optimally.
4. SalesHandy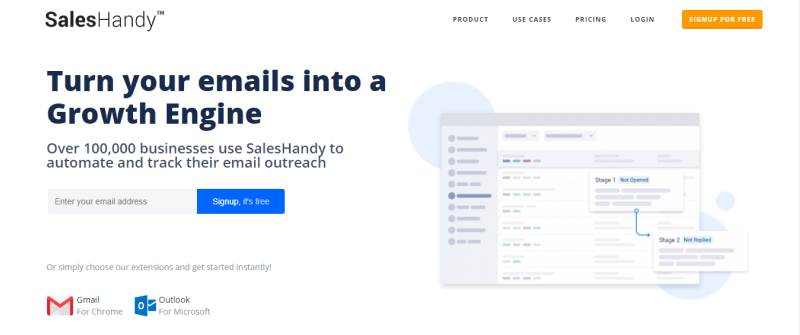 It provides a double tick email open notification in the Gmail box, enabling one to get a great idea of the exact email addresses. Once you have created a validated email list, you can use SalesHandy's nifty email scheduling, email sequencing, innovative email templates containing shortcuts, and mail merge facility backed by automated follow-ups.
By sending you open email notifications and informing you of the available email rate and tracking email replies, your business is positioned to have the most response-inducing email database that you could expect to have. It provides you with all these features for free for a lifetime; businesses with budget restraints can still benefit from this tool. Therefore, it is hardly surprising that more than 100000 businesses use SalesHandy to optimize their email tracking.
5. Lead Boxer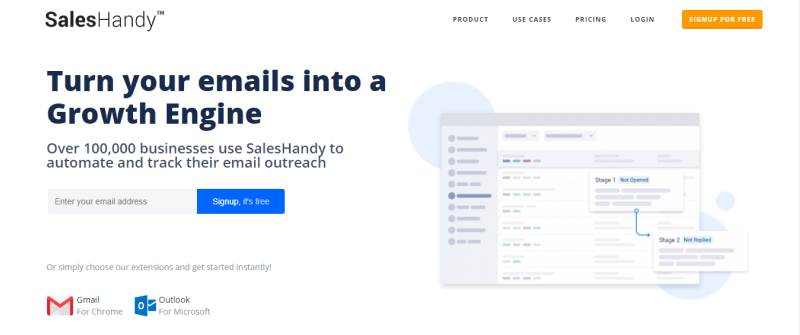 Its built-in features enable a business to validate prospects by analyzing their behavior and profile. The USP of Lead Boxer is that it is lead and customer intelligence software. Its innate ability to impart order to workflows to optimize them helps generate online leads by unerring customer identification and qualification.
It essentially helps one integrate all the leads with the customer profile obtained by way of cutting-edge tracking, allowing you to get ever-new opportunities for your business. It works so well because it can leverage big data technology to efficiently locate, obtain, enhance and segment your leads and prospects. Lead Boxer can effectively provide turnkey solutions to anyone's lead and customer intelligence problems.
6. Yesware

This is an excellent sales engagement platform that helps validate email addresses with the help of its real-time open notifications about email opening, link clicking, and attachments downloaded details. It barely takes a minute to add it to Gmail or Outlook and hasten one's daily workflow, helping one convert more and more of one's prospects into customers.
If you are one of those who are opposed to a complex platform, Yesware is for you. Letting you know who's interested at best possible time helps you advance down the pipeline to close a deal very quickly. The thing about email tracking is that time is at a premium when you are looking at building relationships. By making it easy to understand which prospects it makes sense to follow up with for a business, Yesware imparts a great deal of efficiency to the email marketing process. It does so by allowing you to follow up on a lead precisely when you are on top of their mind.
7. Bananatag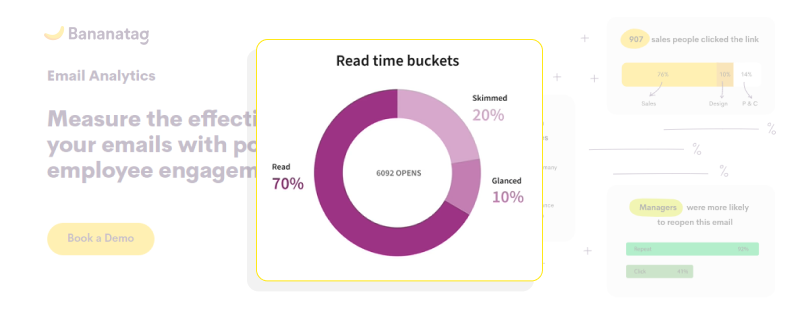 It provides intelligent analytics about the opens, clicks, and reply rates, enabling one to refine and validate one's email addresses comprehensively. With the validated and refined list that you have created, you can schedule emails, track files, and create email templates without having to leave Gmail.
Therefore, it is not surprising that communication professionals in their thousands use Bananatag to initiate stellar employee communications. It can help one do so on account of Banantag's nifty email designer, real-time feedback, engagement data, and the ability to work in tandem with trusted tools and channels.
Bananatag strategizes your outreach by empowering you to send out communication that your employees will be happy to receive. The basic principle behind this is that tracked email metrics help one understand what kind of interaction people have with your emails, thereby helping you enhance the quality of your emails.
8. MirMax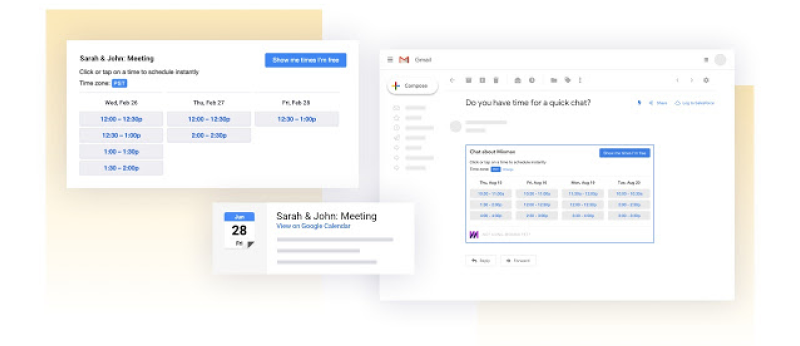 Its email tracking software, which is compatible with Gmail, does a great job of validating email addresses in that one can track email opening activity in real-time. What's great about using MirMax is that even if you send out emails to groups, you can follow their opens, making the validation process even more efficient.
9. Mailtrack
This is a fantastic free email tracking tool that anybody, including individuals, can determine which emails have been opened. You can use your regular Gmail interface to determine precisely when your emails have been read, the number of clicks that have been made, and the number of times an email has been opened. This data can help you validate and refine your email data in a very comprehensive fashion.
If you want to determine the true impact of your messages, it has got to be via Mailtrack. If you wish your email data to be near perfect, you can refer to the analytics that Mailtrack provides in terms of the engagement managed by a team, individual, or campaign.
10. Streak for Gmail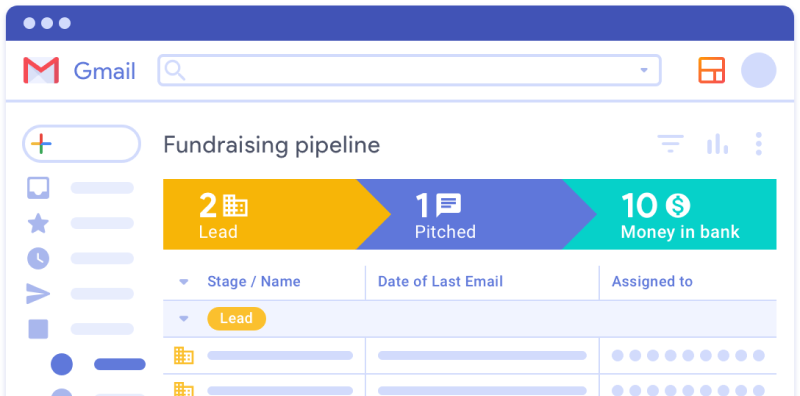 This one is an advanced tracking tool that helps refine and validate an email marketing list by letting one know the ""when"" and ""where"" of email opens. This tool can be deployed to validate and refine email lists by organizations across scale, size, and function. Included among these are sales departments, partnership firms, support departments, human resources, deal flow, etc.
It is a CRM incorporated into Gmail to keep one's pipeline super active. You can very easily create a specialized process that can help you quickly classify your data in the most efficient possible manner. This enables you to handle the problem areas very quickly, enabling you to perfect your prospect outreach across pipelines.
As simple as a spreadsheet - adding, editing, and collaborating is a breeze Quickly filter, sort, and group your data in any configuration to identify bottlenecks swiftly
Conclusion
That a validated email list is crucial to the success of an email campaign is a no-brainer. This tweet bears out 4 Steps to Warm your Email List to get Successful Holiday Session.
Whoever sends emails has got to be concerned about understanding how it impacts things like visits, leads, etc. Email tracking tools may primarily help provide you a record of email opens, but they provide you with many more valuable insights about your clients. They, for instance, let you know how many times an email was accessed and whether it was forwarded or not. They allow you to use link tracking and provide vital email engagement data. All of this contributes to authenticating and refining your email data to make it extremely useful to your business.
Although email marketing has been written off several times, it's still considered the most impactful marketing channel of all, beating social media and other forms of outreach by a distance. If email marketing, which is hardly a new kid on the block, can perform so well, the availability of cutting-edge email tracking software has a lot to do with that.
Then there is the overwhelming majority of internet users(85% of adult internet users in the U.S.) who use email. That being stated, running a successful email marketing campaign requires taking a strategic and not random approach. You have to have your target audience pick your mail out of a cluttered inbox full of pitches of all kinds.
You may think you have a great message to communicate, but your recipient need not necessarily be on the same page. To him, all the emails might look the same. An email tracking software lets you know who it is who thinks the same as you about your product and service. This means you don't have to waste time who are not interested in your offerings and focus on those who are.
Besides making the email outreach process more efficient, it also does a world of good to your reputation, as you no longer send mails to those who don't want to receive them. Getting an invite to somebody's inbox is a privilege granted to only those whom the recipients accord that honor. This is something that email tracking helps facilitate and thereby opens the doors to building great relationships with prospects that might result in sales.
The days of sending them emails and hoping that they would somehow elicit a response are long gone. Currently, it's the era of establishing contacts with a curated email marketing list of members. Email marketing in today's digital times is all about leveraging quality content to people who are ready and waiting to receive it. No wonder the ROI that marketers obtain from email marketing is so high. Email marketing rocks and email tracking helps it do that.
Why OpenedorNot?
#1
Email Tracking for Gmail
#2
Unlimited & Free Email Tracking Tool
#3
Real-Time Notification System
#5
Daily Report Generation
#6
Advanced Tracking System
#8
Full-Fledged Tracking System
#9
Unbelievable pricing - the lowest you will ever find
#10
Everything your business needs - 50 apps, 24/5 support and 99.95% uptime
Join the SaaS Revolution
All-in-One Suite of 50 apps

Unbelievable pricing - ₹999/user

24/5 Chat, Phone and Email Support