Why Email Tracking Tools Are Important for Sales & Marketing Teams?
Email tracking tools are a must have for savvy sales people and marketers. It helps encourage conversations, create an automated work flow, provide contextual data and authenticate contacts.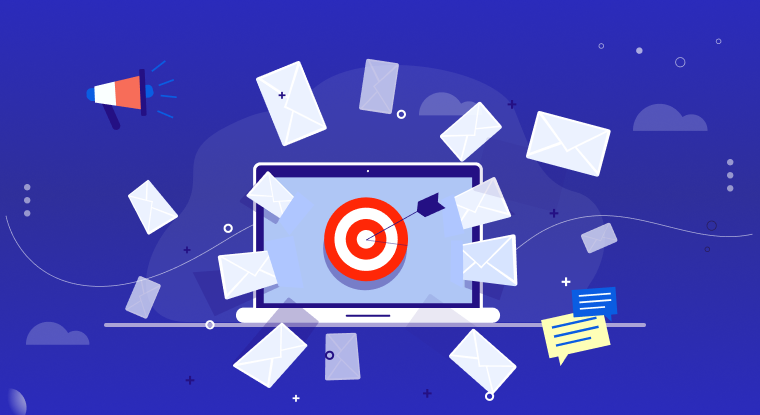 ""Sales and marketing are not the easiest of professions. This is primarily on account of the fact that identifying and targeting the right target audience is not at all easy. That apart, there is the fact that more often than not, you are up against the enormous competition. Email marketing is one of the most important ways of reaching out to one's target market and getting them interested in one's product or service offerings. According to David Newman, ""Email has an ability many channels don't create valuable, personal touches – at scale.""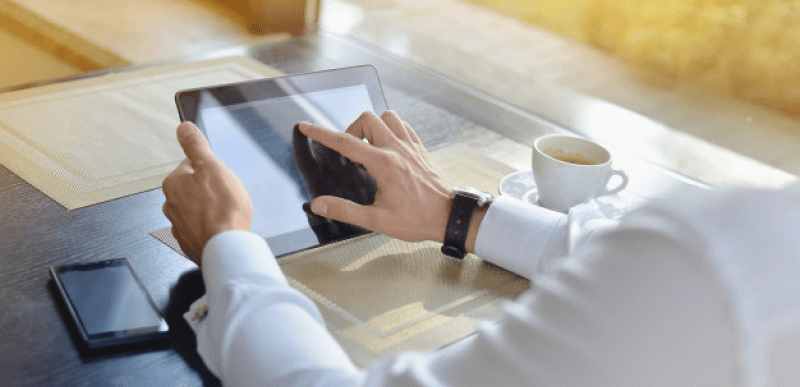 However, one does need to ensure that one's email marketing strategy is the right one and the kind that can deliver results. That is why an email tracking tool is important for salespeople and marketers. Email marketing is an important tool that would get a shot in the arm with email tracking. Refer to this tweet-15 Quick Tips to Convert Visitors Into Email Subscribers. Why email tracking tools are required is really a no-brainer.
Encourages Conversation
Once you know that your prospect has clicked on the link that you sent them and is showing interest in your offering, you can take it up with them. This can be done with link tracking. But obsessing with clicks is not the whole purpose of email marketing. It is about growing relationships. Growing those relationships is all about having personal intimate conversations with people.

What you are interested in is conversational marketing. That is what will make the values of your product and service resonate with the target audience. The more personalized an email, the greater the chance of being able to positively engage with our target audience, which comes in the shape of their replies. Emails are essentially meant for a two-way conversation. People who receive a personalized email, albeit via an automated program, feel acknowledged like the human beings they are and are encouraged to reply in kind.
Helps You Create an Automated Workflow
With precise data analytics, it furnishes email marketing software that helps a business put in place an organized workflow. Email automation workflows can help rationalize the email marketing teams day to day activities. No longer do different team members have to be designated to send out emails or reply to them on a daily basis as the existing email automation workflows take care of that completely.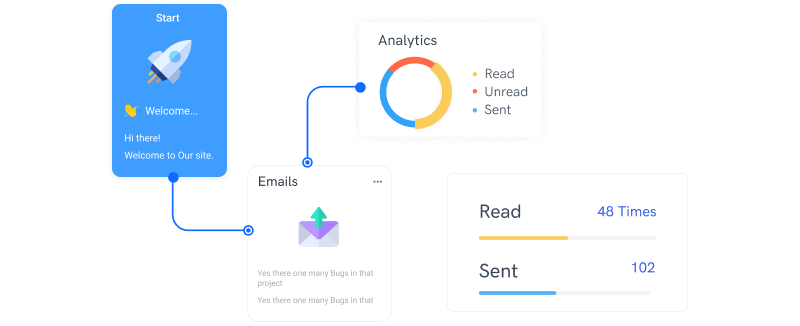 Automating your workflows completely can let your emailing become way more efficient than is possible otherwise. You can send out focused emails to those who have subscribed to your email list, those who have visited a specific website page, or those who are located in a certain zip code. In other words, it enables precisely segmented outreach primed to generate a response. You surely wouldn't ask the question why email tracking anymore.
Provides Contextual Data
It provides extremely useful data like the day of the week when most emails are opened by the prospects. You get to understand what kinds of subject lines are the best for the lead in question, You even get more than a sneak preview into the prospect's social profile. One gets a way better understanding of how to create just the kind of email that will generate a response.
Emailing is not the easiest of tasks and creating the content that goes into an email is particularly hard. Email tracking makes that task a lot simpler by providing contextual data about one's prospects.

One gets to know what sort of professional history one's prospects have, their social media profile, and their email history with you. That enables you to craft just the kind of message that will open doors for you.
Lets You Authenticate Contacts
Email tracking lets you know whether someone from a particular address has accessed the email or not thereby letting you validate it. Validating emails has a slew of benefits for an email marketer. It enhances the delivery rate to the extent of 98% and the fact that you will send emails mostly to useful addresses you will increase your ROI substantially. This will be on account of the higher conversion rate achieved on account of more of your emails arriving in your prospect's inboxes.

There are many ways in which one can carry out email contact validation. You can, for example, make it convenient for a customer who is filling in their email address to make use of an auto-complete feature that eliminates the chance of making an error. You could also deploy a third-party tool that gives you real-time feedback on the correctness or otherwise of an email address. Another thing that you can do is to go for a double opt-in. Every time your customers sign up for email, you can send them an email requesting validation by way of their response.
Conclusion
Along the way, they are able to assess how well the email campaign is going with email tracking for gmail, whether it needs any tweaks, and the path to be followed, going forward.
The fact that email tracking tools can help refine the email list one is using, brings about a paradigm change in the efficiency of the email marketing process. Like finding out whether your subject line is interesting or not, or determining whether the contents of an email are interesting enough for somebody to click on the link contained in them.
The analytics generated by email tracking software helps businesses analyze and improve the sales and marketing messaging, so as to make them as impactful as possible.
As email tracking software can integrate directly with email marketing platforms, they are able to create, manage and track both inbound and outbound mails."
Why OpenedorNot?
#1
Email Tracking for Gmail
#2
Unlimited & Free Email Tracking Tool
#3
Real-Time Notification System
#5
Daily Report Generation
#6
Advanced Tracking System
#8
Full-Fledged Tracking System
#9
Unbelievable pricing - the lowest you will ever find
#10
Everything your business needs - 50 apps, 24/5 support and 99.95% uptime
Join the SaaS Revolution
All-in-One Suite of 50 apps

Unbelievable pricing - ₹999/user

24/5 Chat, Phone and Email Support