How Does Email Tracking Chrome Extension Work?
Get to know about the fuctionality of email tracking tool along with the strategies to be followed to make yor email marketing a success.
Email marketing comes on its own when it is supported with an effective email monitoring solution. While there are many of them on the market, it makes sense to use the ones that are well-regarded and meet all of the key criteria. Tracking an email sent is essential for reaching out to prospects and ensuring that your message is delivered to the right recipient. Furthermore, email monitoring enables business owners to make more educated decisions by better understanding how their firm is performing based on feedback from prospects.
Key Strategies to Follow When Using an Email Tracking Tool
Email marketing is still an extremely vital marketing approach for any type of organization. It makes sense, however, to have an understanding of the strategies employed by email marketing professionals when installing email monitoring solutions. The seven most essential strategies that professionals use to get the most out of email tracking can be utilized to great effect by any organization.
1. Develop Relationships With Your Prospects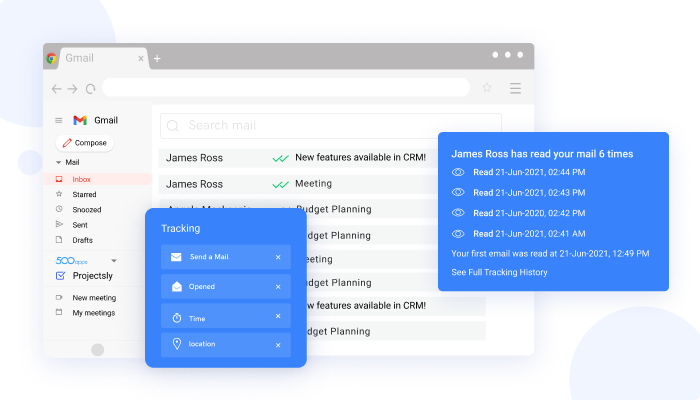 Email monitoring allows you to build relationships with your prospects. This is what allows one to properly interact with the receivers' brains. Building relationships with prospects helps you to connect with them one-on-one. It is not about concentrating on items or selling to a consumer only once or twice. On the contrary, you want to cultivate long-term connections with your email marketing prospects in order to turn them into loyal clients. The statistics provided by email monitoring can assist you in creating profiles of your prospects and developing a suitable strategy for approaching them.
2. Conduct Persuasive Follow-Ups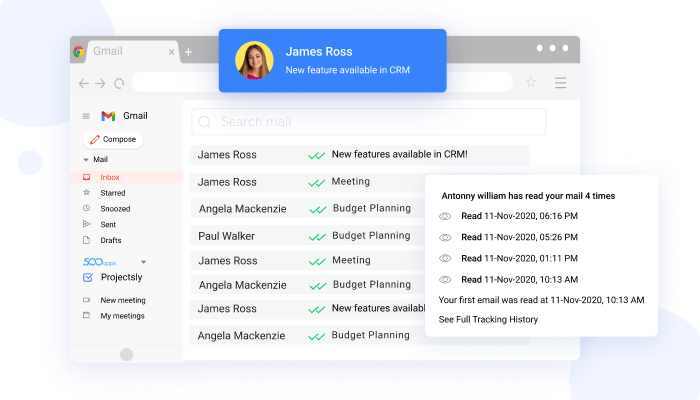 Based on the exact data offered by email technologies, you may make incisive follow-ups with your prospects again. Though email marketing has some of the greatest ROIs, success is built on more than one message. As a result, mastering the art of sharp follow-up is critical. By allowing you to detect who has opened an email, clicked on a link, or downloaded an attachment, email tracking system enables you to send the appropriate type of follow-up email to the right type of prospect at the right time.
3. Tidy Up Your Email Lists
Email monitoring software may help you filter your emailing list by letting you know which of your prospects are not connecting with your emails or are unlikely to do so. This is quite beneficial because a refined and exact database is the very lifeblood of email marketing. The curse of email marketing has always been the reality that a substantial percentage of emails sent by marketers wind up in the spam folder. This occurs as a result of incorrect targeting. An email monitoring tool can help you avoid this trap by letting you know which of your email addresses are the most likely to respond to you. When this occurs, you may approach your target audience with greater confidence by customizing a message just for them. Prospect engagement may be significantly increased by adding contemporary features such as audio and video material into email communications. Because of an email marketing platform, one has a high-quality prospect list to send such messages to, making email marketing one of the most efficient means of email outreach.
4. Use Location Information to Target a Specific Audience
Email tracking software may help you determine the IP address of email receivers, allowing you to segment and target people based on their geographic location. This will undoubtedly improve the effectiveness of your email tracking tool. Because of the availability of cutting-edge statistics given by sophisticated email monitoring, the days of spray and pray email marketing are long gone. Nowadays, one can pinpoint the exact geographical location of one's prospects. This has a hugely beneficial influence on how one may interact with one's primary target audience by crafting a personalized message for them. In such a case, the odds of concluding a deal are obviously considerably higher.
5. Avoid Using Spam Boxes
You must guarantee that your email tracking technology is on the white lists of all ISPs. Email service providers such as Gmail and Outlook have become quite adept at detecting which sorts of mail should be sent to the spam folder and which should be delivered to the inbox.
Email monitoring software may also guide your campaign away from the spam box by giving you the proper analytics. For an email service to give you the thumbs up, your email address must transmit the appropriate type of signals. This will be determined by a variety of variables. For example, if a person repeatedly displays interest in opening your email, it is interpreted as a good indication in relation to your advertising. Furthermore, if individuals respond to your emails, this is interpreted as proof that your emails are not spam.
6. Adopt a Long-Term Perspective
You won't be able to assess the effectiveness of an email monitoring tool based on a single campaign. You will need to use it numerous times to get the swing of things and maximize the tool's value. Even within the same industry, each firm will have its unique email marketing objectives. Before you begin an email marketing campaign, you must be quite clear about your email marketing objectives. Your email tracking analytics must inform your unique aims. For example, your aim may be to grow your subscriber list, or it could be to remove individuals who don't appear to be interested in your product or service. It might also include increasing the overall number of leads created or converting your leads to sales. In any event, you must have a well-coordinated long-term strategy in place to fulfill your long-term email marketing objectives.
7. Use Additional Tools to Complement Email Tracking
Even the greatest email monitoring technology will fall short if it is not in sync with other sales and marketing technologies you may be utilizing. Leadboxer, a leading email tracking tool, for example, works with both Gmail and Outlook.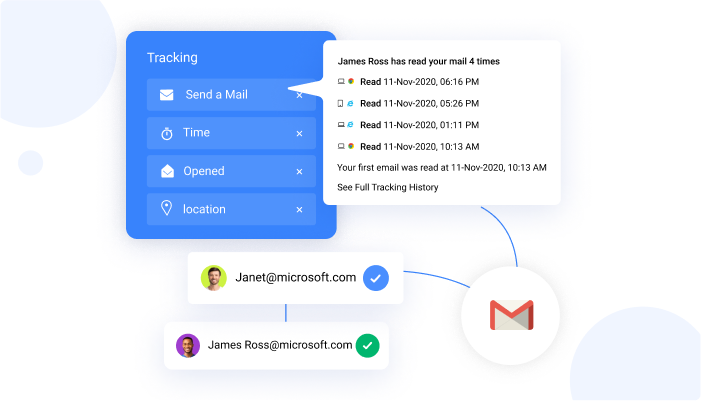 We are in the midst of the largest technology revolution in human history, and it is altering our lives in unfathomable ways on a daily basis. This is especially true of how we communicate with one another. The material we consume these days is far more interesting than it used to be. Emails nowadays include not only plain old text, but also rich images, music, and video material. Above all, today's material is highly personalized and nearly customized in character."