How To Track Link-clicks In Your Emails
Daily Reports: As the term indicates, this feature offers you consistent and timely reports so you can keep track of your activities at all times
Email marketing is one of the most widely used marketing strategies. It is a cost-effective marketing option for businesses of all categories and sizes. You can improve your sales by creating and sharing personalized content with the targeted audience and collecting feedback and surveys as a result. This method increases your brand awareness and enables you to add more value to your products and services.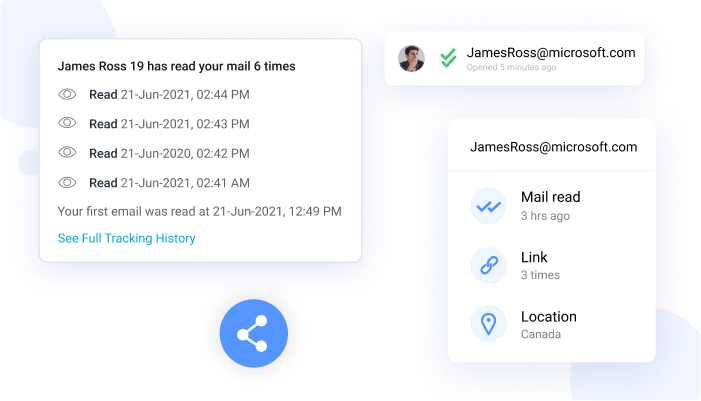 Importance of Email Tracking The success of an email marketing campaign depends on how well you launch, optimize, and monitor your operations. This involves regular review and analysis so that you can make informed decisions in time. Email tracking involves tracking several metrics that can leave an enormous impact on the effectiveness of your processes. The key metrics include the total number of conversions, reach & engagement levels, conversion rate by channel, cost per sale/acquisition, and, lastly, return on investment (ROI).
Benefits of Email Tracking Extensions Manually tracking all the key metrics involved in email marketing can be an extremely challenging task. Not only do you need huge time and resources but also expert skills to manage these metrics. Dedicated email marketing management programs solve all your issues in this regard. They are analytical and data-driven solutions that help you with your daily management tasks and assist you with strategic decision-making. Some other benefits of such programs are listed below: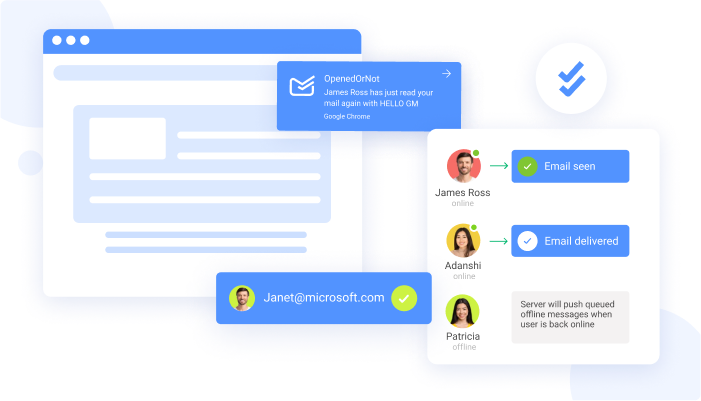 These programs provide timely notifications so that you can stay ahead and take productive measures in a timely manner. For assisting you with your decision-making, these programs provide useful Insights to safeguard your campaign from risky decisions. Clients' management is a breeze if you are using email tracking solutions. For instance, you can make informed follow-ups according to your client's preferences. Scheduling is another excellent feature of such programs. You can set deadlines for your processes and follow a detailed plan. These solutions not only optimize your email marketing campaigns but also automate your workflows. You don't need to have specialized skills to operate these solutions. They have a user-friendly interface that is collaborative and customizable in nature. OpenedOrNot - An Effortless Way to Track Your Emails OpenedOrNot is an email tracking solution by 500apps. It increases the productivity of your email marketing campaigns by enabling you to take more control and better manage your operations. It is primarily designed to provide you with real-time notifications so that you can stay informed about all the developments taking place in and out of your email marketing campaigns. You can also use this extension to obtain valuable email analytics. For example, you can track your timings, locations, and total volume of email recipients and readers.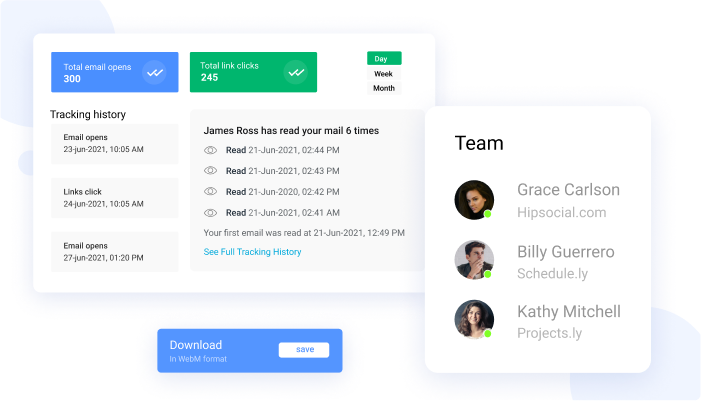 Key Features of OpenedOrNot
Email Tracking - Email Tracking is the pivotal feature of this extension. It allows you to track all the essential changes happening with your emails. You can This tracking also involves the locations, browsers, read times of your prospects.
Real-Time Notification - This feature is integrated to save your time and effort manually tracking the changes. It provides push notifications for changes, including clicks, opens, unsubscribes, bounces, and conversions.
Read Recipients - Read Recipients is another clever feature that saves you from clicking on every new email opening. It shows you a single green tick when a mail is sent and a double tick when it is opened. Thus, you can quickly read the ""opened"" status for numerous clients in a fleeting time.
Link-Click Tracking - This feature not only provides the opening rate for your emails but also acts as a digital heatmap for your website. You can track the number of clicks for every link on your website.
Reminders - Reminders are specifically integrated to boost the productivity of your follow-ups. It is a key feature in ensuring the success of your emails. This is because it enables you to communicate with your leads and clients in a productive manner.
Daily Reports - As the name suggests, this feature provides you with consistent and timely reports so that you can continually monitor your operations. It plays a key role in assisting you with your strategic decision-making.
Summary OpenedOrNot is part of a group of computer programs offered by 500apps. These programs are tailored to provide businesses with intelligent solutions to manage their operations better, including sales, marketing, HR, customer support, and productivity. There are more than 37 apps at your disposal at just $14.99. This package provides a wonderful opportunity for startups to boost their productivity with a small budget. Check out all the apps at 500apps!