To the question of what email tracking is, the short and straight answer is that email tracking enables a business or an individual to determine whether one's email to people has been opened, the links clicked, and the attachments viewed. It essentially allows one to forge interactive relationships with one's prospects in a highly competitive inbox scenario. According to David Newman, ""Email has an ability many channels don't: creating valuable, personal touches – at scale.""
Email tracking is essentially a method to track the delivery of email messages to the target audience. It involves deploying a digitally time-stamped mechanism that can pinpoint the exact day and time of the receipt or opening of the email. It is also able to identify the IP address of the recipient.
How Does Email Tracking function?
Email tracking uses tracking software that allows one to know exactly when somebody accesses our emails and clicks the links on view attachments. The software places a discreet image pixel in the email that will enable one to determine the precise time and date the recipient has opened an email. That makes this technology very useful in determining whether the recipient of the email received it or clicked on the accompanying link. The information that can be gleaned from email tracking encompasses the IP address, the device and browser used by the recipient, and a date and time stamp about when the email was accessed.
Why Perform Email Tracking?
Now that we are clear about the answer to the question, what is email tracking? Let's understand why we need to do it. Several advantages accrue from email tracking. Let's look at what these might be.
1. Helps Save Time
It makes no sense for a marketer to send mail after mail to someone who doesn't care to open it. Identifying such people's email tracking makes it apparent to an email marketer that it is time to move on to more responsive prospects. This will save time and makes the emailing more efficient it also ensures that the brand prestige is maintained. This is because sending emails repeatedly to non-responsive prospects is tantamount to spamming them. That is another answer to the question of what is email tracking.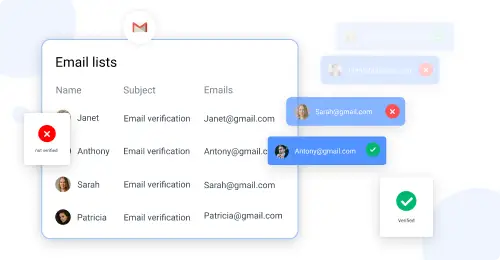 2. Makes the Emailing Relevant
By calibrating your emailing strategy based on the prospect data provided by email tracking, you can ensure the relevance of your emailing. If, for instance, a prospect has opened your email several times, you can surmise that they have an interest in your offering. You can capitalize on that by sending a follow-up mail. What's great is that you can also determine if your follow up mail has been reviewed.
3. Refine the Email List
By enabling you to know who opens your email and who doesn't, email tracking allows you to prune your list of the people who are not interested in your product or service. This will help you refine your list and make it more effective. It will also give you a better sense of what is email tracking.
4. Email Tracking to Improve Business Prospects
Email tracking makes it possible to enhance business prospects in ways that may not be very apparent. You may not think much of somebody opening your mail, but the fact that they did so may indicate a huge interest on their part. So, if you sent a follow-up email and landed a $100,000 contract, you sure would be thankful that you had an email tracking software installed.
Ways to Track an Email
The answer to what email tracking should be quite evident by now. One can easily track emails using email tracking software like OpenedorNot. It would, however, make sense to follow a few ground rules. Let's look at what these might be.
1. Follow Standard Email Tracking Practices
You would do well to put proper guidelines in your organization's privacy policy so that people who subscribe to your email are aware that tracking notifications have been activated. Of course, you have to ensure that these standards are put into practice before starting email tracking. One should also ensure that these are adhered to.
2. Installation of Email Tracking App
As mentioned earlier, a good email tracking app will let you know when someone has opened or clicked the email sent by you. There will also be real-time information on the exact time the email was opened and how many times it was opened. As you might imagine, this will give you a very good idea of how well your email marketing campaign is going.
3. Use the Contact Profile Feature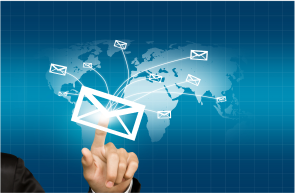 Many email tracking tools provide the contact profile feature, which lets you know who you are mailing to and in what context. This allows you to see the name of the company the intended recipient works for and what stage of communications you would be with the person, and the relevant timeline. This information naturally puts an email marketer in a very advantageous position.
4. Email Tracking and Growth
An email tracking tool is an email intelligence tool that lets a business achieve tremendous growth by optimally leveraging the power of content. This tweet is demonstrative that fact email tracking is critically important to people - New email tracking software and tools are constantly being improved. But one thing that remains critical to the success of any email marketing tool is the email tracking pixel. You may have the biggest email marketing campaigns, but it won't amount to much unless you handle what's happening to your emails. You need to know if sent emails are getting responses or if the links in emails are clicked or not. If you don't have the slightest idea about what's the answer to your emails, you are hardly going to be able to make a success of it. You cannot achieve business growth through email marketing without effective tracking.
This is particularly true when your outreach is extensive. Without email tracking in place, you would wonder if you have already emailed a particular intended recipient. Perhaps you want to know when you last contacted them. You would wonder if some intended recipients have already replied or if they needed to be followed. You would also not be sure if your team members have already contacted the prospects you are mailing. You might have to go over your sent mails or the Excel sheet carrying the prospect details and figure out what's going on.
All of those problems can be dealt with quite easily by email tracking software. Gone are the days when you just composed an email, sent it across, and waited for something to happen. You would have no idea if the intended recipient got the mail or not, whether they opened it or not and whether they cared to go through the attachment you so want them to read. You don't imagine that the trans-national giants like Walmart, Amazon and Apple don't know what happens to their marketing emails? Of course, not. They know exactly how you respond to their email. They know whether you opened it or not, the headline they likely clicked, the product images that caught your fancy, etc. The same kind of detailed tracking is available to you as well.
You can get quite a lot of data about your prospects, including the following: - The date and time of opening the email. - The prospect's IP Address - The browser used by the prospect. - The operating system, along with its version used by the prospect. - The kind of device used by the prospect. - The screen resolution of the prospect's device. - The relevant cookies. So basically, email tracking puts you on top of the email marketing process enabling it to micromanage it in great detail. You can use email tracking software within your existing email system. You may be comfortable with your email marketing system, but that doesn't mean that you won't benefit immensely from an upgrade.
What's great about technology is that it's forever evolving, and new email tracking software is a fine example. It lets you fully leverage the existing data that you have. You can use it to empower your sales team with the right critical insights to send email messages to prospective buyers at best possible time to obtain maximum responses.
Come to think of it, email marketing is so much simpler than posting daily on social media or working very hard on devising the right kind of blog campaign to attract traffic that might eventually convert. Things are much simpler with email. You talk directly with someone you know is a possible prospect and what email tracking helps you with is knowing how interested they are so that you can calibrate your message accordingly.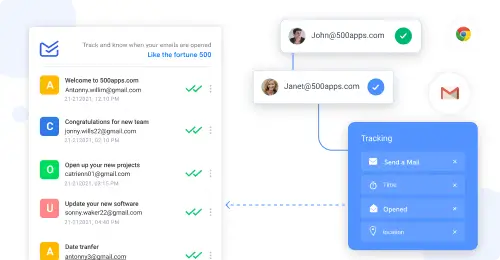 What's more, it is a way cheaper method to obtain customers. Every email of a well-planned email campaign is a potential deal maker. But, only if you know how to conduct the campaign well, which can be easily done with the help of an email tracking software. There is so much that the ""humble"" email can do that other forms of communication cannot. They help you obtain feedback, carry out focused personalized messaging, promote your product or service, and enable a highly one-to-one form of communication, albeit with a large number of people. Another big advantage of using emails for outreach is that email is an asynchronous medium, not requiring the sender and receiver to be simultaneously online, which makes it very advantageous to leverage at one's convenience.
The fact that businesses exist in an ultra-competitive space means that one needs to put one's best foot forward when communicating with one's customers in the right way and at the right time. The quicker and more efficiently that one can do it, the more successful one will be in sales and marketing efforts.
Email marketing done the right way with the help of email tracking software is just the way to do that. Fortunately, several email marketing software is available in the market that can be installed with any email service. Once the software is downloaded, it is very easy to customize one's email campaign to deliver the best possible results.
Email has been around for quite some time, and there was a time when people thought that its days were numbered, especially since the advent of social media, but it has managed to hold its own. This is to a very large extent because email marketing has become extremely focused on the edge that email tracking tools provide it.
The fact that email tracking has evolved along the way makes it an even more potent marketing methodology. It doesn't matter what sort of a business one owns or an organization that one represents-email marketing will work just as fine for everyone if done the right way. It's not for nothing that organizations ranging from Fortune 500 companies to mom and pop stores are leveraging the power of email marketing to their benefit. For all the talk of SEO and social media marketing, the good old email provides the maximum bang for the buck.
Any business that overlooks that does so to their detriment. Of course, it is important to remember that an effective email campaign is incomplete without the help it derives from a new age of email tracking software. One only has to look at the spectacular successes some of the best-known brands in the business have had on account of their email marketing campaign to appreciate the impact of email tracking tools. If you haven't installed an email tracking software yet, it's time to do so now.