How The Gmail Read Receipt Feature Can Improve Your Business
Gmail's read receipt is offering a surprising new way to improve a marketing campaign without having to put in too much effort.
When it comes to business management for most company owners, it's often the little things that end up making significant improvements over time. It's not necessarily about developing a full-proof business strategy that gets results right away. Instead, it's about making minor improvements that seek to make things better for you and your clients. After all, growing a relationship with anyone involves slowly but surely building trust.
When your target demographic knows you have their best interests at heart, it becomes much easier to get them to respond to any marketing campaign. In this case, Gmail's read receipt is offering a surprising new way to improve a marketing campaign without having to put in too much effort.
Gmail's Read Receipt Feature Is Great For Marketing. Here's Why:
It doesn't seem like such a big deal at first, but it's all about getting people to respond to your email outreach tactics. It can be tricky to learn what your target demographic expects from your company, as everyone has unique preferences. Lead generation is a crucial part of marketing, but it's not always easy to achieve for many companies. If you want people to notice, it's time to start using the read receipt feature.
See What's Working and What Isn't
One of the most straightforward ways to figure out how best to market your services to the right people is through trial and error. While getting enough research and analytics will eventually help you get it right without effort, it's only natural for a business to experiment with various tactics before settling with a few exceptional tactics.
A/B testing
The use of the A/B testing method is standard in just about every industry and involves using two different techniques simultaneously to see which one works best. There's another variation where a company employs more than two tactics. Still, it gets riskier the more you experiment — especially if you don't have a big enough control group for everything. As such A/B testing works best with the Gmail read receipt feature as it lets you know immediately which of the two tactics is successful. The read receipt feature also gives you the precise time when potential clients open your emails is another boon for your business.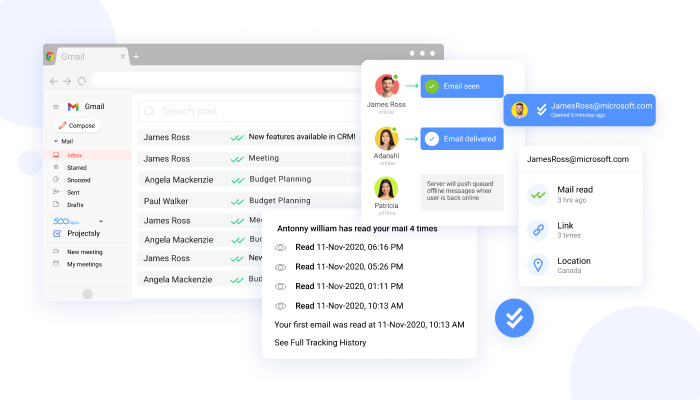 See What Emails Convert
As stated above, the use of A/B testing will show which emails are opened, and it also gives you extra information when it comes to the conversion rate. You'll see precisely when people convert from curious online users to paying customers with the help of the read receipt feature.
Save Company Time and Resources
Another significant benefit is you won't have to worry about pouring too much time and money into various marketing tactics. Instead, you can go for email outreach and use the resulting analytics to figure out how you can tweak your marketing strategy. It is especially useful for those that learn how to effectively spread the word with the help of a marketing agency.
Improve & Build Customer Trust
When it comes to marketing your services to your target audience, the primary goal is to build trust with your demographic. The read receipt feature will show you which of your emails are opened the most often, as well as the time when it's opened. The information you get from A/B testing is often enough to show you how best to move forward, especially with the help of professionals.
Building customer trust is crucial, as there's only so much that obnoxious and loud marketing strategies can do. It's the kind of strategy that used to work wonders with traditional marketing but lost steam with digital marketing. Instead, you're better off utilizing organic marketing methods such as search engine optimization (SEO) to get the job done.
Conclusion
It seems a little strange that the read receipt feature of Gmail can make such a difference for various businesses. However, experienced company owners will tell you that the little things always make the more significant changes. Something as simple as getting information about if and when people open emails is a great way of building a marketing foundation for any business.